Home Sour Home
Of all the things I wasn't happy with I'll start with the ending. The delirious goal celebrations following Johnny Mullins 97th minute equaliser really pissed me off. It should have been a quick clench of the fist, sprint back to the halfway line and gut busting effort to get a winner in the few seconds remaining.
The way Chris Wilder reacted to the rugby scrum in front of him indicated that he was of the same opinion.
Sorry, but I'm not satisfied with dropping points at home, or performances like that. No, I'm not sorry, just very annoyed.
Of course I know that we are not going to win every game and this might be a one off, and yes we did get one point in the end instead of none and yes we are top of the League but haven't we seen it all before? Was this typical of what the rest of the season holds for us at the Kassam, i.e. a depressing similarity to all others since our return to the Football League?
It will take a lot to convince fans (attendees and those staying away for whatever reason) that we've properly cracked playing at home week after week. As my mate Mark said, there's something that doesn't feel right about the place. Pre-match there was no feeling that we were rightfully top of the League with an expectation that we would play well and win again. There was no buzz. It helped when the Priory was more than just an empty building.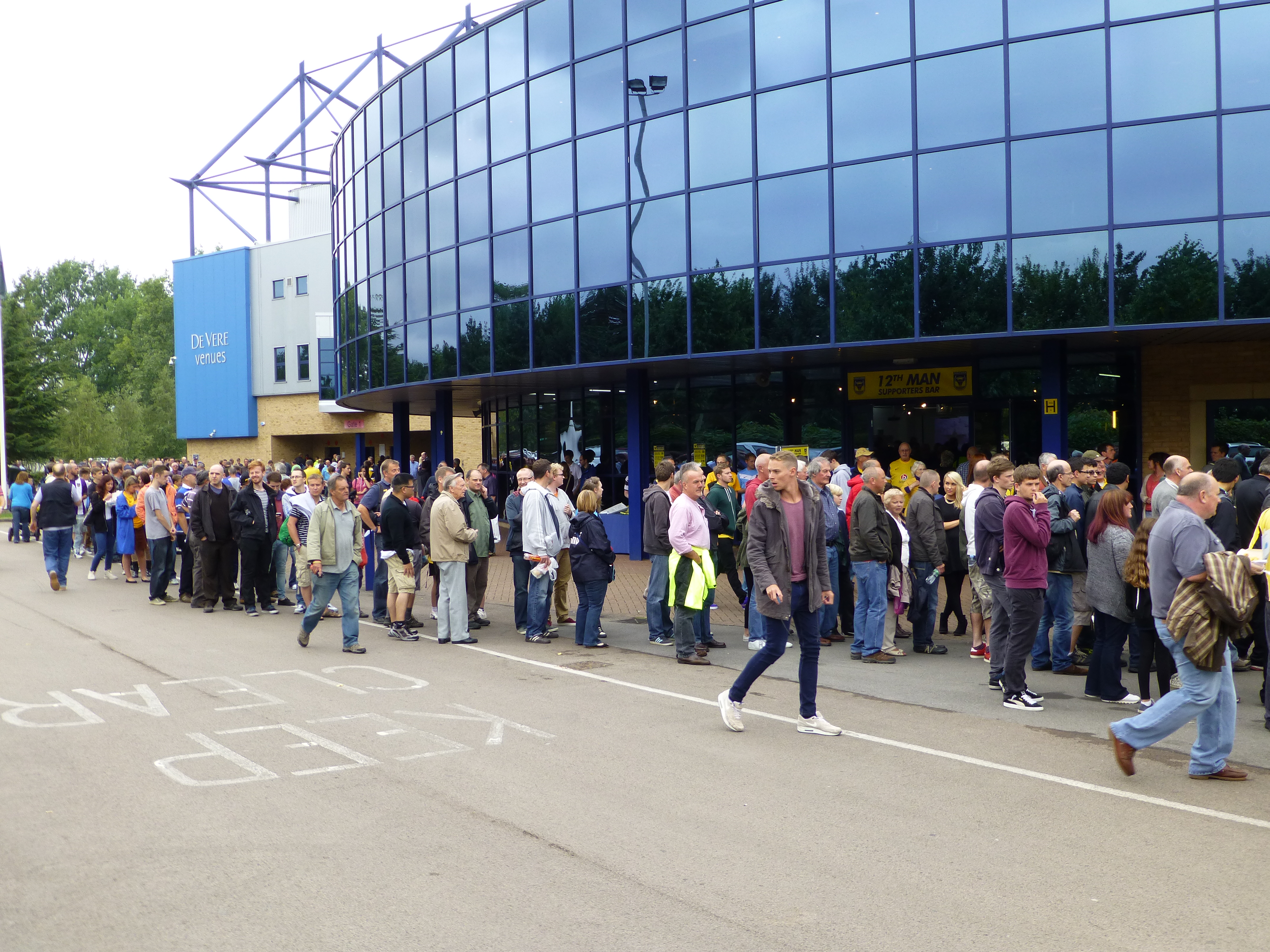 It goes without saying that all teams suffer injuries and suspensions and very rarely can play their preferred strongest starting XI, if there is such a thing. Whether a team is ultimately successful or not often depends on how well they can cope with such losses and this comes down to squad size and quality and the manager's tactical and organisational ability.
Ideally we're 4-4-2, with two proper wingers and an intelligent footballer with good movement playing off Dave Kitson.
Solutions for away games are not necessarily solutions for home games.
We've lost one of our wingers, Sean Rigg, for 6-8 weeks but we still have another standing despite the opposition thinking it ok to give Alfie Potter's face a good crack. Last week it was a boot, this week an elbow. What method of attack will Alfie suffer next? Will he be punched, nutted, kneed, or stamped on?
With Dave Kitson not fit enough to be risked from the start and Deane Smalley absent, hopefully just for this game, Chris Wilder did not have a lot to work with.
The first half was basically a write off. Whatever we were trying worked about as well as the scoreboard.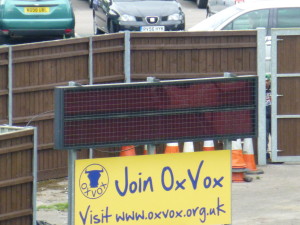 Beano as the lone / main striker has never come off. He does not have the attributes of a target man. Alfie is dangerous on the wings. Playing just behind Beano he wasn't. To have any impact he would have needed the ball on the floor. Inexplicably the ball spent a lot of time in the air. Gary Doherty and Leon Johnson – two good experienced centre halves – loved this. They won everything.
To have breached a back line that had only conceded two goals in the three games so far, we needed to be a lot cuter than that. Wingers taking on their marker and getting to the by line, perhaps? But we didn't have wingers. Scott Davies is not a winger, nor is Asa Hall, although I thought he played quite well.
To compound matters we were one down at half time and couldn't argue we were unlucky. Wycombe used to be a team that just played football. Now, with Gareth Ainsworth's influence becoming more and more evident, they've become more and more horrible. Their foul count had racked up in the first few minutes meaning they were quite happy to break the rules to stop us playing. TV replays clearly show that Charles Dunne's assault was pre-meditated. Ainsworth needs to watch this and perhaps then he'll be aware that it wasn't shoulder to shoulder and that this was the action of a nasty man.
And then there was the time wasting. What's the maximum time a referee will allow a player to receive treatment on the pitch before calling for the stretcher to get the game going again?
At least Andy D'Urso did the right thing by adding on seven minutes but it is debatable if even that was enough. His no nonsense approach in showing the red card was also well handled but much of the rest of his performance left a lot to be desired. I think he could have chalked off our equaliser for a foul by Beano but by then the inconsistency had been noted, and hey, they'd started it so why shouldn't we see what we could get away with too.
There is an assumption that D'Urso is a Premiership referee who must have done something bad to be officiating at our level. The record books show that he has not taken charge in the top flight for about a decade now.
Morgan, the scorer of both Chairboy goals, looked by some distance to be the best player on the pitch. It hurts to say that given the type of character he is and his previous in a yellow shirt. One goal in 10 games for us but two in 76 minutes against us on Saturday. His kicking of Ryan Clarke's glove into the net suggests he could go up against Mario Balotelli and Luis Suarez in the why don't footballers brain cells work at certain times stakes.
The first goal was not offside. Mullins would have been better advised to have tried to challenge Morgan for the ball than raising an arm.
Blame for the second goal must again go to David Hunt. Whether he was responsible for marking Morgan or not he was the closest defender and let him get goal side before producing a clumsy challenge that had "penalty" written all over it. Unless his performances improve he is going to be a weak link all season. At present we have no credible alternative on our books do we? We're yet to keep a clean sheet and at the rate we're letting in goals we'll have conceded 57 or 58 by the end of the season, which isn't much of an improvement on last year's 61.
On a more positive note we're the leading scorers, having found the back of the net three times more than any of our rivals.
Both our goals were poetic justice of a kind given what Wycombe are; the first after the red and the second so very late on.
There's no doubt though that we should have won this game. At the start of the second half we appeared to have found the answer. With a half fit Kitson on and Potter down the right we looked a threat at last. We still had nearly half the match left after we'd equalised and were playing against ten men.
A minute later Potter, our best right winger by some distance is on the left and Ryan Williams was on the right with Asa Hall back on the bench.
Williams played one really good pass into the box, the rest of what he did was running around with the ball beating a few players to no effect whatsoever or just losing it.
The performance from here on in did not inspire. Andy Whing was having a poor game and could easily have been replaced instead of Asa. We did nothing with zip and the passing out from the back did not help. Jake Wright was unusually wayward.
Next week is another home game. I don't want to prejudge but we can probably expect more of the same. Rochdale have played two games away and lost both 1-0.
I can't say I'm rubbing my hands with glee at this prospect but think we'll know a lot more about the season ahead after this game is over. We'll know whether or not lessons have been learned and acted upon. If Smalley and Kitson are fully fit that will help no end.