FAN'S VIEW 21/22 – NO.48 – MK AT HOME
Three games to go
This is the third last game of the regular season for both of us and our visitors will very much have belief that they can grab that second automatic promotion slot from Rotherham. Even if we still didn't have the faintest of hopes of sneaking into sixth place this would be a fixture of some interest. How will we fare against a team on such form with such ambition? Can we piss on their bonfire? Surely no right-minded football fan who believes that climbing the pyramid should be done by means of fair competition would not want that bonfire pissed on. Yes, it was quite a while back now but that's not the point.
Prior to their 3-2 home reversal on Saturday, a result we really could have done without, they'd won 11 and drawn four of their previous 15 games.  That's picking up 82% of available points which is phenomenal going.
After coming to Minchery Farm they host Morecambe, a game they're very much expected to win although little in football can be taken for granted, then they finish off with a trip to Plymouth. That's a game that could have a huge amount resting on it.
Finances
Having done it for Fleetwood I couldn't resist having a quick peek at Mk's accounts for covid year end June 2021. They provide more detail than ours.
Staff costs as a percentage of income were 110%. That's not sustainable and for many of sound financial mind sets the alarm bells ringing. But that's until the given that football is a basket case when it comes to economics is accepted and we just move on. There will then be more collateral damage somewhere along the way in the form of the likes of Bury FC. But hey, 2020/21 was a Covid year.
Their turnover was £3,857,602 which I find strange given that ours was £5,962,767. Ours isn't broken down. Theirs is: Broadcasting £367,332, Match day receipts £698,321, Commercial (including league distributions) £2,698,823, and Other (Parking and Stadium events) £93,126.
Stadium events, now there's a dream as has often been said.
Their loss on the year was only £708k but that was because they made a profit of over £2m on player sales.
Their net liabilities were £12.9m. Ours were £17.4m.
OXFORD UNITED 1 MK DONS 0
When a game is a game of two halves I'm not going to worry about using that tired old cliché, I am going to declare it "a game of two halves."
From the first whistle the visitors looked to be the superior outfit. They were moving the ball on with one or two touches. We weren't. We weren't getting the ball much and when we did we seemed to relinquish control very quickly. On occasions instead of passing it as they were doing, yellow shirts were losing possession in an attempt to beat an opponent. That may have been down to the fact that nothing much was on or possibly poor decision making.
Our players in midfield and up front were losing out in the physical battles and to compound matters were slipping over more than was healthy for the cause of getting a flow going.
Herbie Kane was dwelling on the ball too long and most of our play was too pedestrian to cause any concern to the MK rear guard. However we did put together one super incisive move later in the half but an offside flag was waved.
I also thought that perhaps having Nathan Holland, Gavin Whyte and Mark Sykes all starting was a bit of a luxury. Not saying they're all luxury players but for closing down, tracking back, and getting challenges in, other teams may be better equipped. Up to a few weeks ago Sykes was all energy all over the pitch but not so much now. And Whyte the assister isn't assisting anywhere near as much.
For all their dominance the Dons didn't have many clear cut chances. Early on Jack Stevens had to go down to his left to save a low shot which he gathered at the second attempt but the closest they came was in the 24th minute when we were cut through with ease and it looked a sound bet that Troy Parrot would score. The commentator on the extended highlights observed that our goal-keeper came "sprawling out of his goal". I don't think he was impressed and implied that JS could easily have been shown a red card. That never happened but neither did any stopping of the ball going towards his goal. Ciaron Brown (sign him on, sign him on) once again saved the day.
During the interval there was a general recognition that we were second best and I heard it said that MK were the best team we'd seen here this season. I wouldn't go that far but when it was mentioned that one can see why they were second and us eighth I had to agree.
We came out for the restart a different outfit. Everything we did seemed quicker and with more purpose. We no longer gave them time on the ball and they started making mistakes. Harry Darling got involved in some miscommunication or just had a moment's brain freeze when he let the ball roll gently past him to Matty Taylor. Our no.9 hammered it straight at keeper Jamie Cumming but it looked much more encouraging than it had done hitherto.
We applied more pressure and the corners began to mount up.
Our improvement though was not to such an extent that all the sloppiness had been cut out or that a cutting edge had been re-discovered.
After referee Anthony Backhouse had waved play on, Whyte and Taylor should have fashioned a golden goal-scoring opportunity but didn't. Matty was caught just off-side and perhaps hadn't quite timed his run correctly or perhaps GW didn't release the ball quickly enough to Taylor. Or perhaps if he'd got his head up he would have seen an on-side Holland to his left.
Holland was definitely coming more into the game and to be fair Whyte and Sykes were getting better too as the whole team began to look much more the part. Chicken and egg.
That said I think it was the replacements for those last two that really helped us get the result we craved. Billy Bodin replaced Whyte in the 69th minute. In the 81st Ryan Williams came on for Sykes. At the same time Marcus Browne also appeared, having been out for six weeks, with Holland going off. Great to see him back but if only it had been a few games sooner.
Bodin showed excellent close control to get a cross over from the by-line that Elliott Moore got under to send over the bar. A chance needed to be put away and it increasingly looked like that was not going to happen and we'd have to settle for a creditable 0-0 draw against a good team and write our season off as nearly there but not quite.
For that to happen we would of course need not to cock up defensively. Luke McNally, and the Oxford owners, will have hoped no Spurs scouts were present when he passed straight to David Kasumu to set the Dons through. The attack ended with an angled cross cum shot across goal which we got away with. McNally had done something similar in the first half and had also been guilty of getting dispossessed when bringing the ball out. Not his best of days but as centre-half doing a centre-halves job to keep the opposition out, great job.
Our goal with only four regulation minutes remaining came about because we pressed magnificently. It's not the first time we've caught this club out in this way. A master tactical stroke by Robbo to wait until the game was this old and then really apply the pressure which certainly had not been evident in the first half.
Cumming rolled the ball to Dean Lewington, who has been at MK since day one (a day that should never have been – can't quite let it go), on the angle of the penalty area. Williams was on him like a flash. Taylor was there too marking a red shirt rendering a pass to him dangerous. Lewington opted for Josh McEachran but Bodin, as quick as Williams was, nipped in and robbed the ball. It went to Taylor whose first touch back into BB's path was perfect as was the finish; a low right footed angled effort.
The atmosphere had been tense up to then. A proper football match with those from the land of the concrete cows doing their bit with lots of noisy singing helped along by a bloody drum. Now it was time to go ape shit.  I rolled back the years, leapt over the back of my seat (I sit in the back row) and was there going wild as were a couple of youth players and at least one other fan. This is how much it means and this lot were a club I take great delight in putting one over.
Their fans went a lot quieter but managed a "you only sing when you're winning" which clearly was a load of bollox.
All we had to do now was keep a clean sheet and that's not something we've yet mastered the art of. It turned out that we had to come through eight minutes in total. We did it really professionally, almost gluing the ball to the corner flag between the North and East stands for a couple of minutes and looking relatively untroubled when a free-kick was banged into the box in the final minute.
I was still buzzing next morning and whilst this has kept that very slim chance alive I don't think the likelihood we'll make the top six has increased any. But it has made me look forward to next season when it all starts again. Good division this League One. Some very big clubs in it as we keep saying. Can't wait to get to Derby. Big club. Big ground. New ground for me.
But there's 180 minutes to finish off 2021/22. On Saturday we go to Rotherham. They've won one and lost four of their last five games and have only scored one goal in that run. We now know we can keep a clean sheet. A good chance of a win then. 5/2 on that very generous. So who knows?
Wycombe host Sheffield Wednesday who I have not written off for automatic promotion by any means. Plymouth, who have not scored in their last three games, go to Wigan with MK Dons being their opponents on the last day.
So who knows indeed?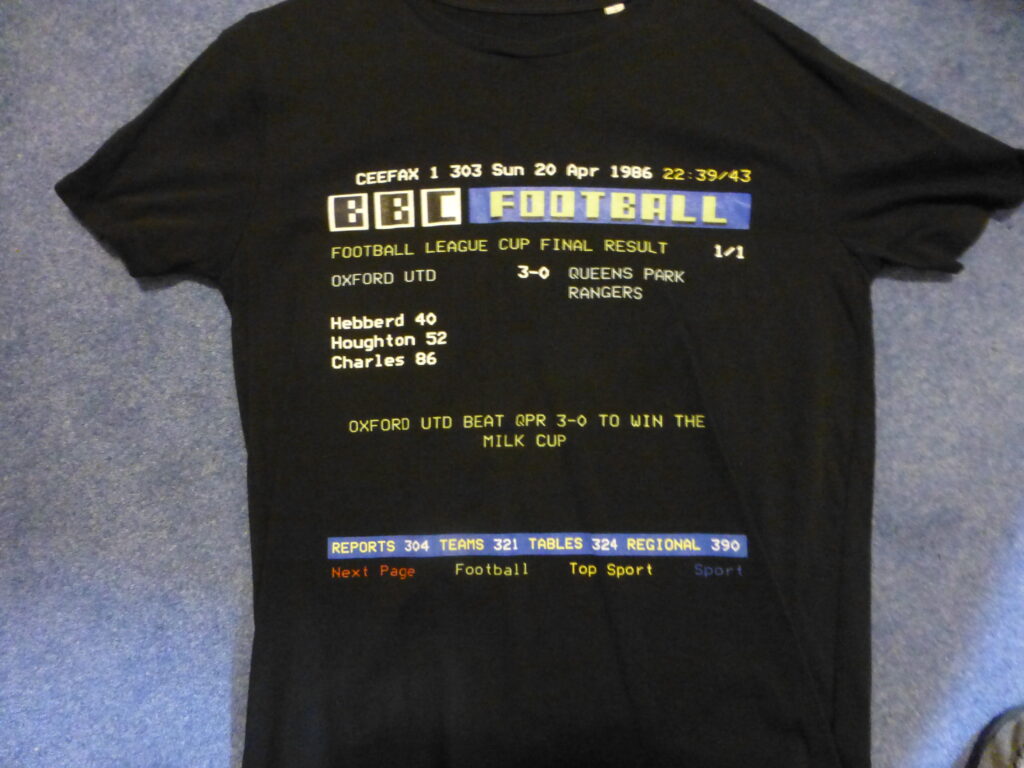 Genuine history of a team that earned it the right way