SEASON 2020/21 No.39 DONCASTER AT HOME
The state of play pre-match
If we don't win this it's "game over" said Deadly on Facebook. For game read season.
The league table hasn't written us off but knowing how we've been playing for many games now and our inability to beat any of the better sides so far indicates that to put a positive spin on how we're doing is clutching at straws that are more likely than not just illusory.
Before I go further its only right I repeat a couple of statements I made earlier this season. Firstly given the ravaged state of football finances in the Covid world I'm happy with my club surviving. Secondly, just go with the one game at a time approach and see where it takes us. Where that is currently appears to be nowhere exciting.
Whilst I'll not totally ditch either of those comments I wouldn't be truthful if I didn't say I wasn't disappointed with the season thus far. Perhaps that's influenced by the backdrop of non-attendance which must now be getting to all fans more than ever. It's over a year since football was restriction free. In all that time we've had just two brief chinks of light when 1,000 and 2,000 were allowed into the Kassam. The rampant second wave soon brought back a return of darkness when it came to live football and that's where we still are.
I doubt though that I would have considered our performances to have been better if I had been within touching distance of the action.
It's not as if we're awful. We've won three more games than we've lost and we're not leaking a bucketful of goals every game but our football has drifted and come to settle into a pattern that is for the most part of most games not great entertainment. It's not possible to ignore the possession based game we like to play but of late that has been going absolutely nowhere. Our passing for the greater part in our own half. Nothing is done quickly. On Sunday I was watching the Southampton v Brighton game and marvelled at Danny Welbeck's first time touch to Leandro Trossard for the Seagull's winner. Yes that's Premiership class but it was a million miles from what we are producing. When was the last time we played one and two touch football, had players showing intelligent movement and attacking opposition at pace as a team? I added "as a team" because Brandon Barker is quick but what's the game plan to utilise that? I can't see much. Just get to the bye-line and cross the ball or come inside and shoot. It might work very occasionally but he hasn't formed any partnership which is not necessarily his fault. Opponents have worked out quite quickly how to negate his strengths.
Olamide Shodipo is just too inconsistent. So what does that leave if we aren't causing as much damage down the flanks as our opponents regularly seem able to inflict on us? Attacking strength and creativity from the centre of the park? We have been noticeably lacking there for some time.
Nothing is clicking. We're not scoring goals. Matty Taylor is our goal-scorer but he's been misfiring and hasn't had many chances made for him either recently. No player can score when they are sat on the bench or if they're in the treatment room. Sam Winnall?
Initially the sight of Rob Atkinson coming out from the back with the ball and heading deep into enemy territory was a revelation. I loved it. Now it worries me instead. We don't want him out of position. There's likely no colleagues finding space. Just one bit of play that fizzles out in isolation like a BB or OS run down the wing.
That IF word. If Sam Long had not been injured and had played against Charlton and Hull would we have had at least a point more? He's my player of the season by a country mile and in his absence no-one has done anything to close that gap but the biggest IF is the Marcus McGuane one. I wager I'd be much more upbeat if we'd not lost him for the season.
All this just poured off my chest. I hadn't realised there was so much there.
So now time to do the positive bit so I'll give it a try. Our players have to be better than they've shown for some time now aren't they? We must have enough nous in the coaching staff to get them playing better attacking football as a team. It's mid-March and pitches should be improving which in theory should help our style of play.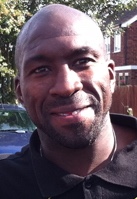 Darren no Moore at Doncaster. (Pic by Jonesy 702)
Not quite game over then. Donny have lost their manager and although fifth have picked up only eight points from their last nine games. They can't be up to much. We can trump that with ten points. So here's looking forward to an optimistic reassessment of the state of play when this one is over. I do feel I have actually talked myself into a better frame of mind because until I'd rattled off this way too long preamble I wasn't much looking forward to this match and that's something I can hardly ever say.
Oxford United 3 Doncaster Rovers 0
Well, well, well.
As Karl Robinson said, the handbrake was off. One wonders why it was ever applied.
We got the ball forward quickly, attacking at pace.
The visitors could not handle Barker and he wasn't the only one who gave the opposition a torrid time. Shodipo on the other wing was a handful too.
Taylor wore his goal-scoring boots once more.
Every starter looked sharp.
With the return of Alex Gorrin we had a bite in midfield that was lacking at Hull.
With the return of Liam Kelly we had a creativity that was lacking at Hull. He's a talented little guy that at times I've been frustrated with because I've thought he has not had much influence on games but that may be a problem with my reading of a game. Soccerbase stats show the following: Matches this season with Kelly – Won 52%, Drawn 20%, Lost 28%. Without Kelly – Won 32%, Drawn 37%, Lost 32%.
It was obvious from the first whistle there would be goals in this game – probably for both sides I thought.
For the first few minutes whilst it was clear that we were going for it and pressing high up the park the passing wasn't quite coming off which prompted one of the commentators to observe that "we can't keep the ball". That was probably because playing at this tempo on a match day wasn't something we'd been used to for a little while now. It soon came back though and we were in the groove.
This was quite possibly our best display of the season.  I was thoroughly entertained from start to finish. For once this was based on our attacking and not because it was a scary edge of the seat stuff and what a pleasant relaxing change that was.
If I was a Rovers fan I would be livid with my team's defensive display. Even when it became evident very early on that we were onto their short passing deep in their defensive zone they still persisted. We were all over it like a rash. They don't seem to have their no.1 slot sorted. Louis Jones is at least the fourth keeper Doncaster have started in a league game this season. This was the 22 year old's fifth league start and in the previous four he had only conceded two but he looked anything but confident here.
There's no doubt they do have an attacking side that wasn't far from the surface and which on another day could come to the fore again and do different opposition serious harm but here such was our confidence and firmness of grip on the game that our defence did everything in almost perfect fashion. A quick mention of Jamie Hanson is due. Great game in a position that's not the one we recruited him to fill.
44% possession for us. Good, I say. They played over a hundred more passes than us. Good again I say. We had a game plan that worked. It's goals that count.
To say we got "just" three would come over as greedy but we absolutely could have had double or even more than that. Twenty two shots, half of which were on target. Apparently they had 21 shots with five on target but I can't remember ever feeling really threatened.
The first came with not quite a quarter of the game gone. Barker, with his skill, pace that no other on the pitch had and determination, got to the bye-line and whilst Brannagan couldn't connect properly with the cut back, Taylor showed how it was done. The swivel was that of a poacher at his best. Feed him properly and he will score.
The only criticism and slight worry, was that it looked as though we'd end the first half just the one ahead. That was the case with four minutes remaining. However by the time the teams trotted off for a rest we'd trebled the lead.
Matty had the taste and with a little flick sent Ruffel's header from a Kelly free-kick over the line.
With plenty of players forward even when we half lost possession, their defenders, with the mind-set they had, were not able to get the ball away as we buzzed around them. Such buzzing resulted in Barker setting up Shodipo who accurately finished with a side footed shot.
That we didn't add to our tally in part two didn't worry me. That we kept a clean sheet pleased me.
So, at last we've beaten a team above us. Are we on the march? Well much as I feel a positivity I've not experienced for some time coursing through my veins, I wouldn't get quite as carried away as I'd like because Doncaster were too a great extent architects of their own downfall. Beat one of the teams above us that are in form then we'd be talking. Or perhaps we should be talking now. No team has been consistent this season and I'll return to another previously held view – for whatever reason this isn't a vintage crop of L1 participants.
The state of play post-match
You can probably glean what my feelings are from my comments on the match. It's not game over by any means. Please don't make this "it's the hope that kills you" territory.
Ipswich, Portsmouth and Lincoln all lost. Blackpool dropped two points.
Okay I lied. I am going to look more than one game ahead.
Blackpool at home. A form team unbeaten in eight. Just three points behind us with two games in hand.
Northampton away. Okay they're in the bottom four but we have to get ourselves right for this type of fixture too. Something we have been able to do well for the most part this season.
Lincoln at home. They're third with eight more points than us having played a game more but are really wobbling.
Sunderland away. They're not wobbling. They have a game in hand on us and seven more points.
Accrington at home. They're a game behind us and three points adrift but are also doing a wobble.
What's come over me?
Right, if we play as we did in this it's far from game over but we're not going to play many teams between now and the end of the season who play at the back as Doncaster did. Or are we? Form comes and goes. Fingers crossed our wobble is over and that for our rivals who are going though such an experience, theirs is not.