SEASON 2020/21 No.29: DONCASTER AWAY
Strengthening your hand
Every season during the January transfer window and the longer summer one come to that, some fans end up going into a frenzy for no logical reason. Of course there is interest in who might be coming in and who is going out but why on earth not wait until the deadline has passed before making comment?
I really don't think some people understand the mechanics of it all and the way the market operates. Does it slip minds that there are many other clubs competing for the same pool of players that we are and that there's a salary cap and squad limit of 22 for players aged over 21? There's a lot of juggling to be done and planning to ensure the squad has the right balance and appropriate cover for all positions. There could be a player out there that would be fantastic value for some club but just not the right fit for what we're moving towards building here. That building of course is constant and always will be. Loan signings are playing an ever important part in this process.
With Mous all but retired that left a spare place in the squad. Joel Cooper's return to Northern Ireland to sort out personal issues and his subsequent loan move back to Linfield left another. On 12 January Sean Clare went out on loan to Burton, the RB experiment having failed. It does though look like he has a future as an attacking right sided midfielder somewhere, possibly even with us. He'll learn a lot and observers will learn even more about him as he operates for a team struggling so badly.
Looking a bit light numbers wise some fans got quite twitchy. On 29 January we signed Luke McNally from St Patricks in Dublin. A centre-half and very much one for the future assuming the scouting, recruitment analysis and development here is of the same standard as seen with Rob Dickie, Elliott Moore and Rob Atkinson. Presumably he'll also have his name pencilled in somewhere in the pecking order for cover.
The same day we lost another of the 22. This got quite a few having a bit of a tantrum: didn't have to sell; this shows no ambition blah blah blah.  Having to sell and doing so when it is right to do so are two entirely different things. I really couldn't comprehend fellow fans getting so worked up about Jordan Obita's departure and with still a day or two remaining to bring others in.
We got Obita on a short term deal, signing him in September after the summer transfer window had closed. I'm not saying there are not some good free-agents out there but there's a reason footballers are in such a position. Initially I thought Obita was better than Shodipo but when Shodipo hit form and started scoring goals he was clearly preferred as a starter. Obita only started 6 games for us – it was not as if he was a key part of the team. When he came in it was a win-win situation. We needed a body and he needed work. He did a steady job when picked but I doubt he was part of Karl Robinson's long term plans and when the offer of a two and a half year contract from a Championship (for now) club just down the road was available, he would have been mad to have not taken it. And we would have been even madder to have tried to match it. To have got any money for him is fantastic business. As is the norm it's reported as "undisclosed" but the amount mentioned is £150k ish. That would easily cover an average annual salary, pre the wage cap having an impact, for a L1 player.
On the very last day it all happened. First it was Joe Grayson on loan from Blackburn. He'll be 22 next month and is yet to appear for his parent club with only half a dozen loan games for Grimsby under his belt. At long last we now have cover for Josh Ruffels at LB. Grayson can also play as the left sided centre-half and as a holding midfielder. Quite a few boxes ticked there.
Second in was Elliot Lee borrowed from Luton. Our club website reports that he can play up front or just behind the striker. I don't think we'd already got anyone suited to that latter role so now that should be another option available to subtly change our style if and when required. He can score goals and has done well with the Hatters but has slowly dropped out of favour during their time in the Championship.
Finally we were able to get a deal done that KR seems really excited about. Brandon Barker in on loan from Rangers. He can play on either wing and has real pedigree. What better grounding than at Manchester City and he has caps for England at under 18, 19 and 20 level. He has been involved at the Gers where the competition for places is intense but wasn't getting a great deal of game time so, provided his hamstrings choose to remain in full working order,  this could be ideal for us and hopefully him too.
Do I need to add yet again, the proof of the pudding? Good luck to all the new boys.
Papa Johns
No sooner had young Grayson found his locker at the training ground than he was doing the same at the Kassam on first team duty against Wimbledon in the quarter final. Not just bench warming duty but 45 minute action duty in central defence.
I'm that starved of real Oxford United, for a moment I contemplated paying a tenner to watch on iFollow. Once the U21s have all been put in their rightful place it is a different competition. That's what I keep telling myself and I do wonder where it will all lead. Still pretty sure though if we were all allowed out and about as we used to be I wouldn't have found myself at Minchery Farm for the live action.
When I mentioned possibly watching it my son immediately said, "NO" and that's all the persuading it took so I can't provide much comment on the game which I listened to on the radio. Good to win and good to see Sam Winnall get a couple.
This competition really does need to do a lot more than it is doing to shake off the Micky Mouse tag. Pompey and Salford reached the 19/20 final which has only just been scheduled – Wembley on Saturday March 13. Why Wembley when there's no one there is beyond me. Contractual obligation maybe? The hope beyond hope that by now fans would be back? Surely it could have been fitted in at some other stadium befitting the occasion. I'll leave it to individuals to make their minds up what that may or may not be.
So how could this play out? A Salford win. Unlikely, but it could happen. Trophy handed to the captain. Captain hands trophy to a motor-bike courier who rides a machine with a bit of oomph. Courier hares up to Greater Manchester and to the sound track of "Dirty Old Town" by the Pogues the silverware is placed in the Trophy Cabinet.  A photograph or two is taken with whichever of Sir Alex's golden generation couldn't be arsed to travel down for the final and just happened to still be in the area. Then five minutes later it's back in the pannier and heading back down south. Ribbons are removed, it is given the briefest of polishes and readied for Sunday's presentation to either Tranmere Rovers, Sunderland, Lincoln City or Oxford United.
Confession time – I'm quite excited that the semi-final is to be shown on Sky.
But I must stop this nonsense. On Saturday we travel to the team best placed in L1. A team also on very good form. A team that went to Lincoln and won last week. A team recognised by many as the best in the division. Our sternest test of the season so far? Probably. The outcome will be very informative.
DONCASTER ROVERS 3 OXFORD UNITED 2
After any run comes to an end there is inevitably a feeling of deflation. However taking a step back from this, Oxford fans should not really feel too down. (Feel free to do so if you want to. And if you think with Obita we would have won, then go ahead. It's your right)
We went toe to toe with them and only just fell short. There were times when we had control of the game but of course naturally times when the opposition did too. The two new signings that we saw for the first time in yellow looked decent as it was and can only get better when full match fitness arrives. There are glaring lessons to be learned from the way we conceded and I have faith in the coaching staff to provide a solution. Oh, best throw in that we were denied a clear cut, nailed on, 100% and the rest of it penalty. Spot kicks do not guarantee goals but they go in more often than not therefore we wuz robbed of a point.
This is James Bell's first season as a Football League referee. It showed and not always in a bad way. The number of free kicks he was giving early on and probably throughout come to that, was off the scale. Seemed like one a minute. He might have been technically correct and if consistency is maintained then it is hard to argue with his approach, but more experienced officials will have a better understanding of the concept of "letting the game flow."  Additionally never have I seen the man in charge be this officious as to where free-kicks and throw-ins should be taken from. This was not a problem. The players accepted it as did I. It was actually good to see. Get the little things right without spoiling the game too much and hopefully the same will apply to the big decisions when they're there to be made.
It was clear from the off that we were facing a team that was much more inventive and better all-round than those we'd been up against on our winning run. Their forwards looked to me like they were actively calculating how to get through our back line.
But we were looking cool and confident and soon on top, playing really well and keeping most of the action in the Doncaster half.
Almost every football match that now takes place is accompanied by a downpour and this was no different. There was wind too as there often is. Lots to frustrate good football but to the credit of all concerned they just got on with it. The bounce of the ball was a factor too and if I had not known better would have sworn that a few square yardage of Kenilworth Road from the '80s had been transplanted here and there amongst the Keepmoat turf.
Frustrating for the TV spectator was the incessant noise from the Donny coaching staff and hangers on but that was nothing compared to the camera and editing work. We were back to being shown meaningless replays and missing the live action. Tells me that whoever is behind this has little or no comprehension of what makes true football fans tick. Being part of the live action that's what. We're starved of the real thing so don't take away anything of what little we're left with. A tenner for ninety minutes of this isn't cheap compared with most other football packages but of course beggars can't be choosers. Sort it out.
Although we were having most of the ball we weren't actually fashioning clear cut chances and Doncaster were defending well as you'd expect a team in their position to do. Additionally our dead ball delivery wasn't quite to the standard it has been recently. They will have known they were in for a real examination but probably wouldn't be overly worried at this point.
Little mistakes can have a cumulative effect and in the 28th minute Alex Gorrin the yellow card man picked up yet another. He deemed it necessary to wrestle Taylor Richards after he'd mis-controlled and stumbled as we attempted to play out from the back. Having played that card, or more accurately allowed Mr Bell to play the card, that option had gone for the rest of the game and probably reduced his effectiveness by some degree.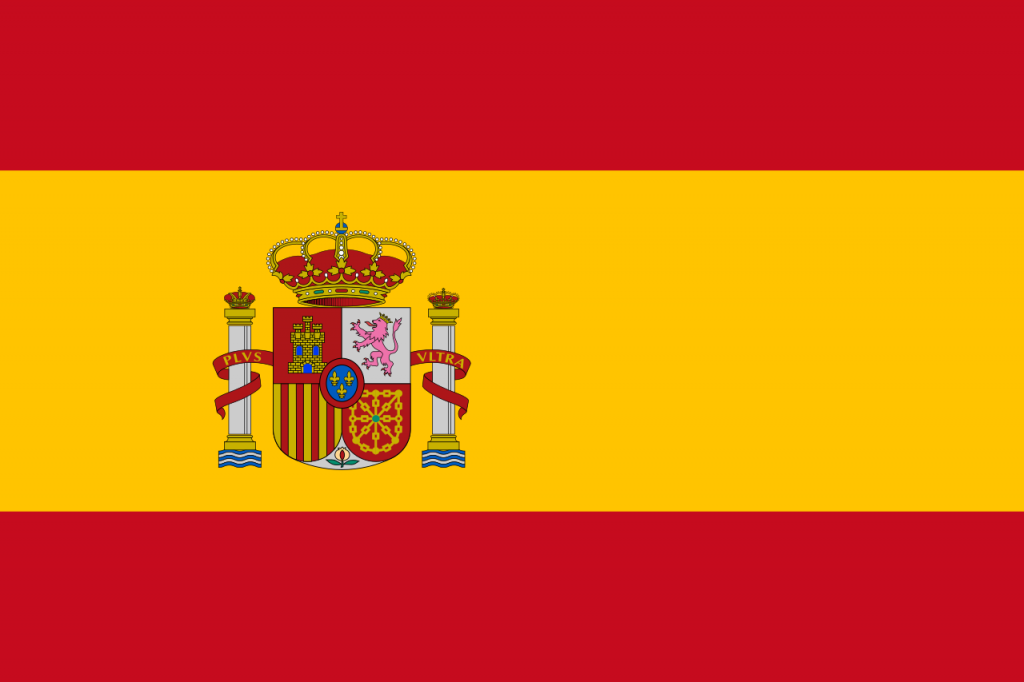 It's appropriate that the colours on the flag of his country are yellow and red but to date thankfully he's not had his marching orders when playing for us. He was though dismissed in his last ever game for Motherwell in April 2019. A game in which Chris Cadden was a team mate.
Not long after we were a goal behind. James Henry lost the ball midway inside the Doncaster half. Jon Taylor was sent away down the right wing. There was a sprint on but although we were initially 4-2 up in terms of man power we were stretched due to positioning. Taylor came inside Ruffels and got a shot away with his left foot which beat Jack Stevens low down at his near post. I think this is probably another case where big questions would be asked if a more experienced keeper had let this get beyond him but all keepers make mistakes.
After we kicked the game off again passes went a little bit more astray but we still had belief. Lee bent one just past the angle of bar and post and our Taylor arrowed a header marginally wide from a Henry free-kick.  Pressure did eventually tell with Long hammering home a rebound off keeper Ellery Balcombe when we'd re-cycled a corner which is something we've got very good at. It was deserved on the balance of play.
Donny though gave a hint of what was to come at the start of the second half, breaking with intent on a couple of occasions.
All square it was after the first 45 minutes but soon after it wasn't. There wasn't even a one goal margin. Two minutes in the first came.  Atkinson played a long ball forward which was won by the defender, Taylor (M) not doing a Mackie and making it difficult. Fejiri Okenabirhie got the ball to Taylor Richards possibly luckily. Richards wasn't marked and nor was Okenabirhie as he moved ready to receive the return pass. The finish gave Stevens little chance. This was flimsy defending the likes of which we'd been subject to at the beginning of the campaign when we were throwing away goal after goal. We've got physical presence but did nothing to clear man and ball out. Atkinson didn't go with Okenabirhie when the ball had come off him.
Rovers had gone straight through the heart of our defence. I'd not noticed our centre-halves having to win so many high balls as they often have to do but I had observed that they were being targeted on the floor more than usual. A game plan from the home side having detected a weakness perhaps?
Four minutes down the line they'd gone straight through the centre of our defence again to claim another goal.  There was very much a pattern here. Stevens cleared long from his hands. A defender headed the ball firmly back into our half with no yellow shirt near enough to contest it. It was red and white hoops that picked it up. Madger Gomes went easily past Gorrin. That probably would not have happened if our Spaniard had not already been naughty. Gomes was then down under a challenge from Henry who also hit the deck. Okenabirhie took possession, drove forward and took the ball directly to Richards before leaving him with it. Richards nutmegged Gorrin and with five yellow shirts all just about within touching distance scored with another low shot from the very edge of the area. Again I just wonder about our keeper.
A real pisser.
Now it was noticeable that Donny players were staying down and taking time out of the game. I've no issue with that provided a referee tacks the required amount back on at the end of the 90 minutes. They rarely do.  When Richards went off in the 57th minute after treatment, one and a half minutes were lost. Not saying he was feigning anything nor Balcombe either but he was as right as rain after another minute and a half was lost. These all add up.
Our opponents were bossing it all with a professional display and we were not being allowed to get our game going. Add in that we were giving the ball away cheaply and Henry in particular not being anywhere near his high standards gifting possession to Doncaster many times, it looked a big ask to get back into it. We'd not given up though.
Shodipo had replaced Barker at half time but had not been in the game. That was about to change as a little over 20 minutes remained. First he went on the outside of his marker and beat him with speed before getting in a good left footed cross that no colleague could quite get on the end of. It wasn't the next time he got the ball but the time after that he really made it count. Going wide then cutting inside between two defenders before getting a right footed shot off that took a deflection before entering the back of the net. Game back on.  A player that can use both feet and go both ways is a tremendous asset. Until now I don't think I'd appreciated how good Shodipo is and can become. I also like how when he does go down the flank with the intention of getting the ball over, he knocks it just the right distance ahead of him knowing that he'll be able to beat most defenders, especially tiring ones, in a race.
Shodipo was the man most likely to inspire any next bit of a comeback if it was to happen. Having driven down the middle of the pitch and received a give and go from Taylor (M) he'd gone past his man in the area only to get taken out. The local commentators cried "No way, no way" and "Shoulder to shoulder".  There is this in the laws of the game, granted. The Laws describe a shoulder charge as 'a challenge for space using physical contact within playing distance of the ball and without using arms or elbows'. Play this incident in slow motion and it is clear that this "no way" is a shoulder charge. The defender steps across Shodipo and turns his body into our man bringing him to the ground. As blatant a penalty as you'll ever see. Don't you just love such incredible bias? We wouldn't want it any other way although we're owed one against them now by the footballing gods. Bell didn't get that big decision right.
Despite trying to get something from the game by making another three substitutions and seven minutes being added we were not able to salvage a point.
One final observation before I turn my thoughts to the Memorial Ground on Tuesday night. Back to the laws of the game – a goal-keeper can only hold the ball for six seconds. Halfway through added time Balcombe, once he had got to his feet, did not release the ball for a full 15 seconds. The abuse of this law has always bugged me and more than ever as my frustration grew knowing that we were going to lose.
Anyway, all good runs start at game number one. Let's make game number one in our next run be Bristol Rovers away. We've got enough to work with to make this so and the Blue and White quarters of Rovers are not as good as the Red and White hooped Rovers.