Article by Paul Beasley Wednesday, August 15th, 2018
CARABAO CUP
In recent times I've really looked forward to the League Cup but for this one it was hard to conjure up much enthusiasm. That's probably to do with our atrocious start to the season and the fact that, as a L1 outfit, we're now much less likely to draw a side where we're the obvious underdogs and have nowt to lose.  Over the last few years I have thoroughly enjoyed our performances at Bristol City, WBA, Brentford and Brum. Not so that home debacle against Cheltenham a year ago.
The visit of the Sky Blues, who I'd feared would be more up for it than us, as they were at Wembley in April 2017, wasn't particularly appetising. There's an element of can't be quite so arsed about it when you draw a team you are going to play in the league anyway. This doesn't mean I don't 100% want a win even if it doesn't put any points on the board. This is the second most prestigious cup competition we enter. Being drawn against a side higher up the pyramid, even if they'll inevitably field a weakened team, with the possibility of visiting a bigger ground that's not part of our normal itinerary, is something to look forward to. Plus it can get a bit of momentum in the team, get the fans going and whilst not as lucrative as the FA Cup, bring in some much needed revenue. So I was far from chuffed when Karl Robinson said he's not bothered about the Carabao.
Expectations
I was expecting something akin to our first two games of the season where the football had been a huge let down but other than that I'd had a good day in good company over a few beers. We met up with three Torquay fans we've got to know over the years in the Masons Arms. "I can't believe we're coming to Oxford to play City, not United", one of them had said.  In fact Torquay had got so bad that this was his first away game for three years.
In 2011/12 they made the play-offs in L2, finishing above us and even had one season in L1 in 2004/05. Now they're Conference South. Makes you think. But as one of them said, "At least we're winning some games now and we've not let a goal in yet". Unlike us, I informed them. Lost both and not even scored a goal. Based on that I was thoroughly expecting a Torquay win – particularly as they're the only full time professional team in their division – and an Oxford defeat.
The lads from Devon headed to Court Place Farm. We headed to the Kassam.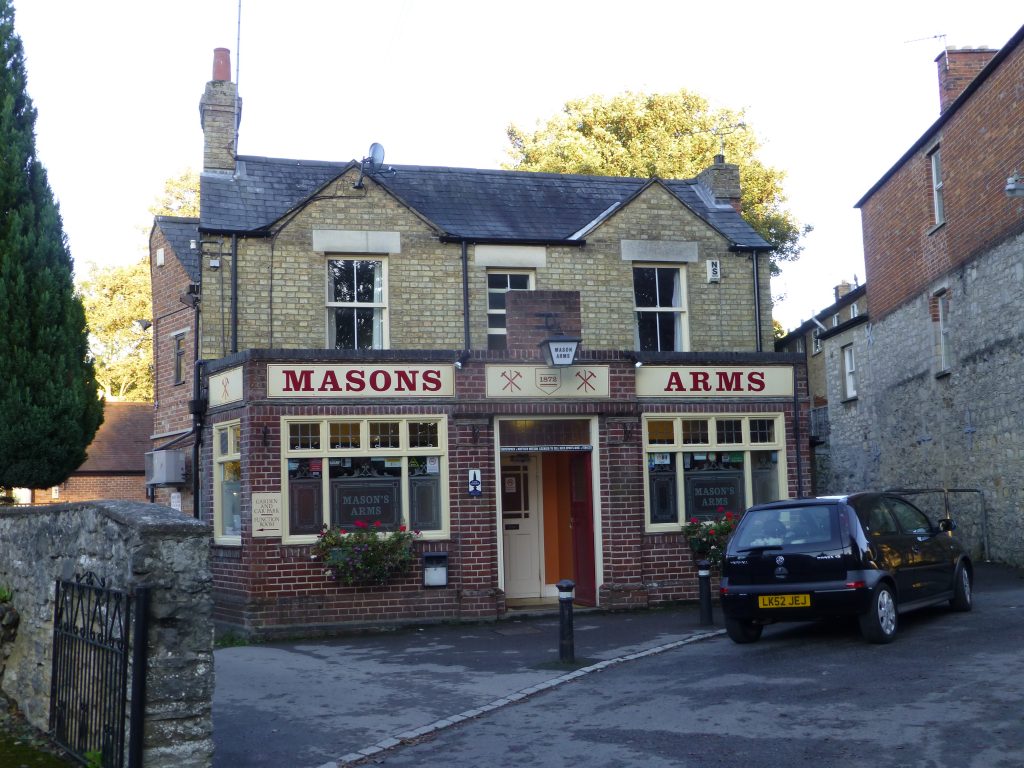 Changed team, changed fortunes – Oxford United 2 Coventry City 0
A few seconds after kick-off I thought, hey this is an improvement. It was very even in the earliest exchanges and if either team was shading it, which the Sky Blues probably were, the margin by which they were doing so couldn't have been finer.
But a few minutes later when there was a discernible pattern to the game, it was us who were superior and that was how it remained through to the final whistle.
We had a youthful vibrancy to our play that was far removed from our league performances. Coventry had made just three changes from their Saturday game, we'd only kept three in. Saddo that I am, I checked the average age of the outfield players starting against Fleetwood and Coventry. It had gone down by 1.6 years from 26.2 to 24.6.
We did so many things that need to be done to win football matches. Things we'd not done so far this season. For the first time we were actually tackling. And not just tackling but winning those tackles as we were 50:50 challenges. We were closing down and hassling. The midfield were getting back in a line in front of the back four affording them decent protection and, although quite tightly bunched doing this, we also were able to use the space available ahead to play in. This was in no small part due to the pace we had which previously had not been evident. Ability to beat a man was also on show and we were passing to each other and having shots at goal, if not always on target.
All very refreshing.
I would say that every player did enough to at least be considered for a starting place at Pompey. If KR is telling the truth when he said he'd already decided who he is going to pick for that encounter, that's bang out of order to me.
Jon Mitchell, making his goal-keeping debut, will have sterner examinations of his skills in the weeks ahead but looked good enough other than one flap. He held three long, low second half shots well and his technique in catching balls was almost exaggerated. (That's not a complaint by the way). Positional sense looked good too.
Cameron Norman seemed an improvement at right-back. He got forward and looked okay defensively. In the other full-back berth Luke Garbutt appeared to be a different player to the Luke Garbutt in previous matches. Vastly improved. It was put to me that may have been because he had players in front of him who he could actually give the ball too. Yes, that and to his right he had a centre-half partnership that looked much sounder.
That partnership lacked our captain Curtis Nelson. He was replaced by Jon Mousinho who impressed me greatly. He's a footballer and that helps to build the play from the back. Additionally he looked strong and won lots of aerial duels. His customary error in every game must have been so minor as to be hardly noticeable.
I don't pay much attention to which centre half is playing which side but I'm told with Nelson out, Rob Dickie was able to play on the side where he is more comfortable. He did indeed look much more comfortable.
In the centre of midfield Shandon Baptiste was a revelation. Big, strong, commanding and able to run past opponents. One would have thought he was late twenties with a few hundred games under his belt. The way he played helped Cameron Brannagan to be another to show massive improvement. A tireless worker who got in some crunching challenges and I can only recall once when he went rushing in so quickly as not to be effective.  He obviously reminds people of Ryan Ledson.
I didn't understand why Jamie Mackie had been picked ahead of James Henry three days earlier but here the ex-Wolves player was a starter. Consistent and reliable he's full of energy until he runs out of that energy or gets injured.  He's skilful, without being a flash player that catches the eye and was the provider of both goals.
For the first he chased a ball towards the touch line in such a fashion that suggested he would let it go out for an Oxford throw. Instead though he rounded on it and whipped over one of those looping bendy high crosses that have a bit of pace on them. Inviting that is for the type of striker who gets on the end of such deliveries. I didn't think we had a player like that.
Well we did in Marcus Browne. In addition to that he showed plenty to get excited about. Very quick and able to go past players. That he was taken off with half an hour to go may indicate that he will be a Fratton Park starter.
For the second Henry ran through midfield, beat a sky blue shirt with skill and strength before playing a pass into the path of Gavin Whyte who controlled well and slotted home with a low shot in a style that hints we could have a proper finisher here.
Jon Obika was, well Jon Obika. Not the bad Jon Obika but an okay Jon Obika.
Sam Smith looked okay when he came on but I didn't notice much of Jamie Mackie in his cameo role.
At 16 years old it must have been one hell of an experience for Fabio Lopes to get a few minutes out on the pitch playing professional first team football. Good luck to the lad. I watched him carefully and it was then it struck me just how quick the game is and how little time there is to learn and get up to speed. One twos were played in the blink of an eye and the man he thought he was marking was gone.
I don't usually go along with all this what team would you pick for Saturday stuff but having watched this cup victory there's an intriguing selection issue if Karl hasn't already handed in the team sheet. I will accept though that he knows the mentality of the players and that it will be much easier for the inexperienced lads to perform in front of three and a half thousand fans in a three sided stadium in the Carabao Cup than it will at a Fratton Park packed with mostly Portsmouth fans.
Ignoring that though and assuming that Jamie Hanson won't be fit I would go for:
Mitchell, Norman, Garbutt, Nelson, Mousinho, Baptiste, Brannagan, Holmes, Browne, Henry, Smith. Subs, Hall, Obika, Dickie, McMahon, Ruffels, Whyte, Mackie.
Meanwhile the Torquay boys headed back down to Devon having conceded a goal, lost for the first time this season and admitting that they were awful. Football is full of surprises. Some good some bad. After this win I was pleasantly surprised particularly in the manner in which it was achieved. I'm now hoping to be experiencing a similar feeling come 5 o'clock this coming Saturday.