Article by Paul Beasley Sunday, December 9th, 2018
PETERBOROUGH AWAY
Weekly news and conjecture
With regard to the monies owed to HMRC, the Oxford Mail reported on Mon Dec 3 that "it is understood the payment – believed to be a six-figure sum – was paid earlier today" and that the next step would be for an application to withdraw the case.
On Wednesday OxVox informed its members that they had spoken with Tiger who confirmed that the bill which resulted in a winding up petition being served on the club, has now been paid. There was also an apology for distress this has caused supporters and for the delay in replying to the Trust's questions. A comprehensive statement is to be issued in the coming days.
At the time of writing this there has been no official statement from the club categorically stating that payment has indeed been made. I really don't get why not, unless of course it has not been paid. Or why this has taken so long given that Zaki Nuseibah said on 21 November that it would be dealt with "this week".  The last day of that working week would have been Friday 23 November.
I totally understand why there's so much that needs to go on away from the critical eyes of many supporters when it comes to running a football club, but when there's something this fundamental I think we should be informed rather better than is currently the case.
I can only guess at reasons and will probably be well wide of the mark. Could it be anything to do with what should have been paid whilst we were owned by our previous Chairman? That would more likely be so for the first failure to pay on time but much less so now unless something very strange is going on.
We still don't know how much was, or is, involved but that "six figure sum" could be anything between £100,000 and £ 999,999.
Naturally this situation has led some to ask whether Tiger and his men actually have the financial ability to keep us going as we are, more seasons than not, a loss making organisation.
Whilst asking this question and all others relating to the HMRC embarrassment we should not overlook that recent investment has been made building the club for future advancement in the form of the training ground and U23s. Not just on Tiger's watch though.
Other news is that the club are "looking to appoint a new Club Doctor with the role starting ASAP". This sounds like a new role but surely we had a club Doctor previously even if there hasn't been a statement that someone has left the building. I couldn't tell you who he or she was though. Perhaps this is beefing things up a bit and all part of a new professionalism. Again I'm just guessing though.
Oh, and we drew Brentford away in the FA Cup 3rd round. I'm not complaining. It could have been better but also a lot worse.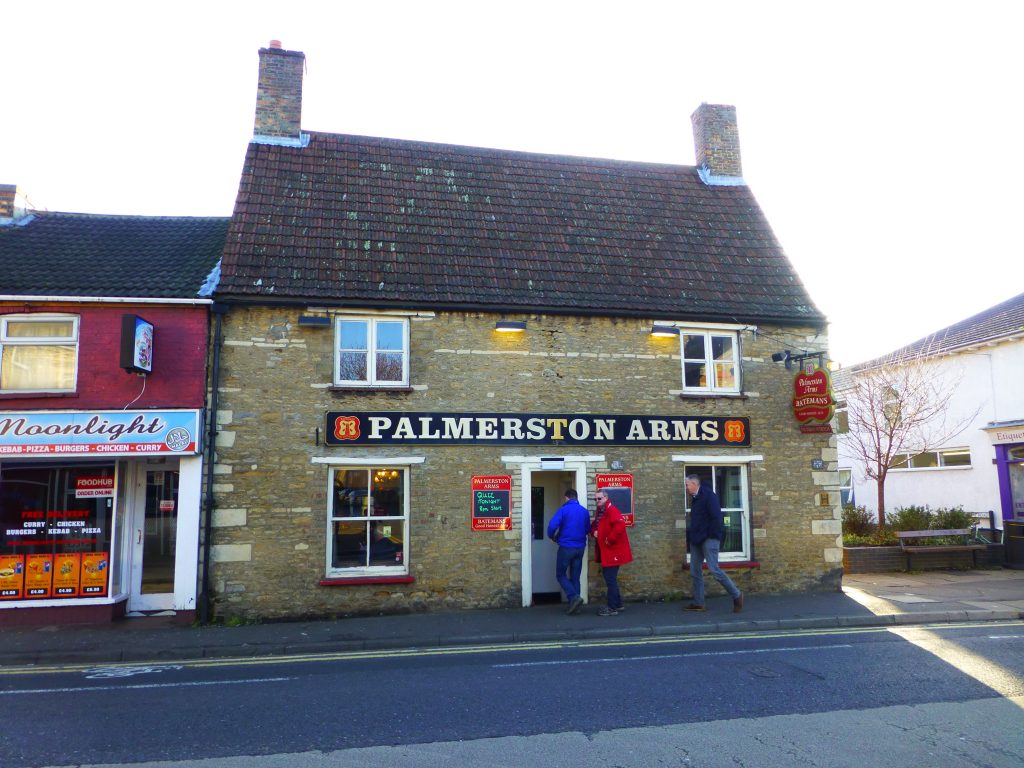 Pre-match pints then
Peterborough United 2 Oxford United 2
The Oddschecker website that compares odds from numerous bookmakers listed the most backed team in each English division ahead of the weekends' fixtures. Posh to beat us with 11/10 on offer was the bet most punters who had dabbled with L1 had gone for. This is what Oddschecker said, "Peterborough are pushing for automatic promotion near the top of the table and will be looking to build up some momentum going into the Christmas period. Whilst they tend to do better away from home, Oxford hold the second worst record on the road in the league and are yet to get back on the coach with 3pts this season."
Those odds, on the face of it, do look tempting but I've now got much more faith in my football team than I had earlier in the season. The evidence is there as to why that bet should have been avoided. Peterborough may be fourth but prior to this fixture they'd only picked up as many home points as us and had only scored 12 goals on their own patch compared to our 18. We might not yet have registered an away league win but that doesn't mean we don't do draws. We've only lost four.
This was a high quality game in which we fully contributed to the entertainment on offer and ensured all those silly punters lost their stakes as we once again got back on the coach with a point thus ensuring that was all our opponents got too.
It was immediately evident that Peterborough like to attack and have some classy players with which to do so. Ivan Toney and Siriki Dembele particularly caught the eye.
I'm pleased I don't have to watch some teams we come up against week in week out but I would be fibbing if I said that applied to Peterborough. It really is hard to believe who their manager is. Perhaps a leopard can change its spots. Or then again perhaps not. Fouls committed 21. We were angels. Our count was just 15.
We went behind early on but the hosts had set the tempo. It was a goal that was quickly created out of nothing and certainly wasn't gifted to them. A well-directed long ball was headed into Toney's path and in a flash he met it first time on the volley. This was a harsh reminder that we were playing an outfit near the top of the table and not one in the bottom half as we seem to have been facing every week now for ages.
No question we had our work cut out to hold them back and John Mousinho was doing his best to organise and encourage the troops. It wasn't helping that Curtis Nelson wasn't having the best of games. It was helping that it was the reliable Simon Eastwood between the sticks and not the one who played against Bradford and Rochdale.
For Toney and Dembele we raised them a Marcus Browne and James Henry. We did some attacking ourselves as the half progressed and these two were heavily involved when just shy of the half hour it initially looked like we'd equalised. From the replays it is impossible to tell whether it was offside or not but it was ruled out so we have to live with that and can't blame the linesman it was so marginal.
Shame though as it would have been a goal to remember. Browne teased with quick dancing feet on the corner of the penalty area and Henry finished with one of those side footed back heel things that belongs in the Champions League not in front of just over 7k spectators in the third level of English football. No wait, that's exactly where it belongs because it was L1 players that produced such a delight.
We didn't get down hearted that it had been chalked off and grew into the game even more with our rewards coming just before the interval. Cameron Brannagan had a run down the left and his ball angled into the box was controlled by Jamie Mackie, albeit with a bit of a stretch on, to poke it to Browne. This guy is getting better and better in my view and he's one of those I'd encourage the Oxford public to watch whilst they have the chance. He steered the ball to his right and then again with the outside of his right foot set up Henry. From bang on the edge of the D he cracked an unstoppable right footer into the back of the net. Nice.
We'd never been out of the contest but now there really was a game on. We even went close to taking the lead before the 22 players marched off for a well-earned brew when Gavin Whyte hit one from long range.
After the restart it was end to end and much more even that it had been at the beginning of the previous 45 minutes with a "this could go either way" feel about it.
There was much attacking, but with each defence doing just about enough, there were no more goals until the 75th minute.
When it came it was us who were on the receiving end. Dembele came through middle, jinked to the side of Mous and matched Henry's finish only from a greater distance.
It was a bit of a worldy and no disgrace to lose to. By now I was thinking if we do get beaten we've played well and can take a lot from the game. That's no consolation as far as the league table is concerned but we won't be hit by two goals like these very often in L1.
The players had not given up by any means and pushed forward with the clock ticking towards the final conclusion. Browne was instrumental yet again. With the ball in the box he was for once tackled, and a good tackle it was too, but it was Gavin Whyte who was onto it as it broke loose. The challenge that came in was a split second late and we had a spot kick.
Keeper Aaron Chapman went to his right, the ball went to his left and Henry now has seven league goals for the season. That's one more than Ivan Toney has.
A goal scorer
On this display I wouldn't say the defence was an issue particularly now that the midfielders who have been converted to full backs have really embraced the role, but eighteen teams have let in fewer on average per game than us. Strangely in attack we're doing a little better in comparison yet there's this accepted view that we need a striker or two. In the average goals scored per game charts we're 14th.