---
United receive an initial allocation of 40,000 tickets for Wembley JPT Final.
---
Dashing young thing
Posts: 507
Joined: Mon Jun 17, 2013 3:59 pm
So,
we'll be playing t'Barnsley
. That'll probably make for a better day - they've requested a 25,000 allocation (to our 40,000) and they'll make a good noise. I love it that some of our fans are fretting about getting a ticket! Good to see that the prices aren't too extortionate; the
cheapest seats will be just £20
, which you really can't argue with. I even managed to bag a £35 return train ticket from Cardiff to Paddington as well, so no complaints from me.
The hard bit will be to now focus players and fans on the league for the next two months. Even though it's just the Piss Pot Trophy, having a game at Wembley is already dominating all of our thoughts. Really critical that the club, the fans' groups and everyone concerned with the team come up with ways to keep the league form on track.
---
Middle-Aged Spread
Posts: 1240
Joined: Mon May 15, 2006 11:28 pm
Location: Tetsworth
It's only natural that we fans will be conscentrating on the business of getting tickets for the final. I don't think the players will worried though. They get to go for free.
---
£2.40 booking fee per TICKET! Banditry! That's £100,000 to Ticketmaster just for the Oxford tickets!
---
---
United have revealed that 21,339 tickets have already
been sold as at 9am February 16th.

That is very impressive - 12,000 sold on the first day of general sale.

COYY
---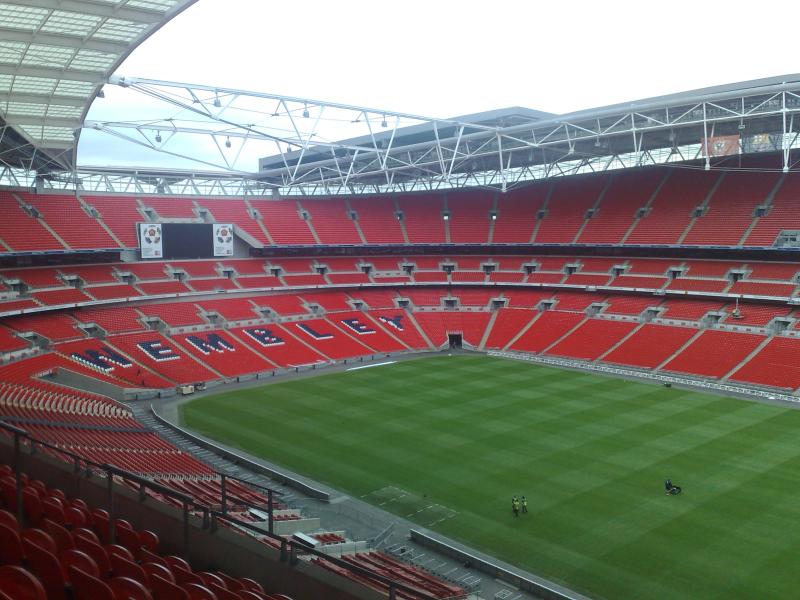 United reveal that 29,000 Wembley tickets have been sold
as at kick off time last night.
---
More than 33,000 will flock to Wembley to back the U's
on Sunday. Circa 15,000 to travel from the new Oxford
Parkway station.

Fans are advised to arrive at Wembley early as extensive
checks of bags etc. will be carried out.
---
Who is online
Users browsing this forum: OtmoorYellow and 12 guests