FAN'S VIEW 21/22 – NO.3
Just two games in doesn't give much to go on when trying to judge where a team will end up when the final curtain falls on the season. Try ten in for a better idea. But I can't help it anyway.
After two matches I have us on a 7 out of 10 but with there's the quality of opposition faced caveat to be considered. I mean no disrespect to the two opponents we've played so far but I would expect to face sterner tests as the season progresses.
That said we didn't beat either, well not until it came down to penalties at Burton. Nor did we lose and in 180 minutes football so far our opponents have not been able to score a goal themselves against us from open play.
In the greater scheme of things the first two league games are not that big a deal, well 4.35% of total matches to be precise but one point from six available would have us thinking, here we go again, another underwhelming leaving of the traps. Four out of six though and it would feel rather satisfactory indeed.
So a pretty important game then.
OXFORD UNITED 2 CHARLTON ATHLETIC 1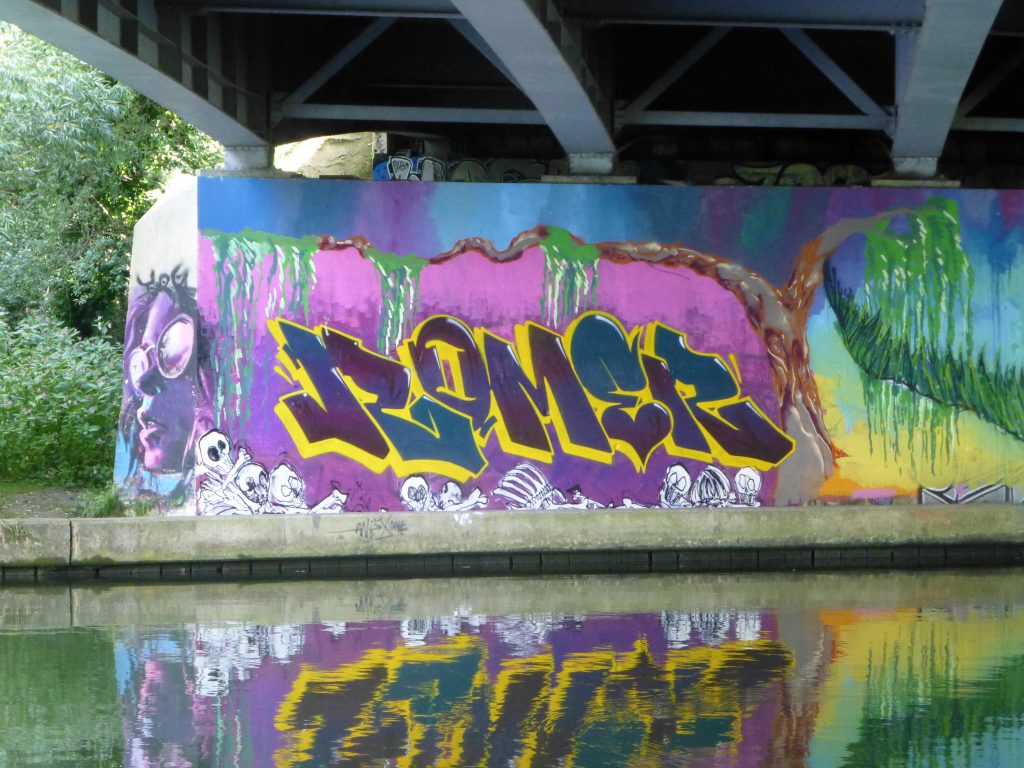 Walking the Thames path from the city centre to Sandford then on to the Kassam has become a tradition in recent years for the first home game of a campaign. Saturday was no different. The Isis Farmhouse and Kings Arms providing pleasant stopping off points for liquid refreshment. In the former, based on previous experience, I went for craft beer but my mates told me the real ale was pretty good. It was good to see plenty of United fans in the latter where again I swerved the ale and went for cider (I'll be drummed out of CAMRA at this rate).
When I read the line-up I was a touch concerned and that grew when the XI that started the game did not include one of those initially declared. Please, not another injury crisis foisted upon us and with the season hardly having got underway.
Sam Winnall in for Matty Taylor was quite a surprise. Perhaps tactical, perhaps based on fitness stats which play an ever increasing part in the modern game and with the knowledge there's another game in three days' time, making that three in seven.
How well we adapted and ran out worthy winners shows what a squad we have here now. I'm not going to get carried away and claim we'll definitely go up but with the professionalism, shape and organisation here I really can believe in the men that are currently representing my football club.
Even though settled is the last word one would use to describe our back line, no opposition player has yet found the back of our net from open play. Steve Seddon and Jordan Thorniley are new to the club. Luke McNally only came in for his league debut because captain Elliott Moore is injured. At right back we're still without last season's revelation Sam Long and when his replacement Anthony Forde, who's not a natural full-back anyway, is declared unfit just before the off, you start to think it is not your day.
Turns out we laugh in the face of adversity. Ryan Williams, our flying right winger, is given full back duties where he did an absolutely sound job. Strong, quick and never bullied. He also still played as a winger too in a sparingly sensible fashion. For the first goal he not only started the move by winning the ball but popped up between the sticks in MT's habitat to finish it off. How many versions of RW were there on the pitch?
That goal came in the 23rd minute and was our first attack of the game. Williams pass to Cameron Brannagan was soon moved on to the strong running Gavin Whyte whose pace had soon propelled him from just inside his own half to the edge of the Charlton box. He cut inside and got a low shot away which keeper Craig MacGillivray failed to deal with as per the goalkeeping text book. He neither held the ball nor pushed it away for a corner. Instead he placed it conveniently for our Aussie to open up his body and fire into the roof of the net from close range. Excellent counter attacking football but, according to the match report on the official CAFC website: "in somewhat fortuitous circumstances".
Forde's injury in the warm up meant Mark Sykes came in at the last minute and he did not disappoint. Again I have to marvel at his energy levels and have to say that the whole team looked absolutely match fit. Sykes seems to me to be improving and could well reach levels that I didn't think he was capable of. He's only just turned 24 so there's plenty of time.
Alex Gorrin didn't get off the bench for our first league game but was selected here and was another who impressed me. Recently we've had the debate as to whether he and Brannagan can play together. This proved that they can, especially now that CB looks to be back at his best.
Indeed it was Brannagan who doubled our lead just after the half hour mark. A Whyte pass out to the right wing was knocked back to James Henry. The first time cross was repelled by the outside of Ryan Inniss's right boot but Brannagan read it and with one touch controlled and with the second hammered home, again from close range. This all goes to prove how effective fast attacking football can be when men and ball get into the box quickly.
At the break we were only a goal to the good with referee Thomas Bramall having awarded the Addicks a spot kick a few minutes after our second. As it didn't affect where the three points ended up and as I can't keep up with the laws of the game in this regard, I'll just accept it and move on. If the shout had been ours I'm sure we would have yelled penalty. It's just the way it is.
Much as I like the way we had played I thought a one goal advantage after 45 minutes was probably about fair. Other than the goals, we'd not threatened Charlton that much and early on we'd needed a good low save from Jack Stevens to keep out a Conor Washington shot after Jayden Stockley had flicked on a goal kick. That was simple football and demonstration that a goal can be conceded in the blink of an eye. It was though the only time that I recall where we were really undone. Stevens was a confident presence throughout although he did flap at one cross.
Stockley is one of those big centre forwards who leads with his arms. Yes those arms have to be somewhere but there's positioning them in a sensible places and dangerous places. There was quite a lot of the latter and in one instance my take on matters was that it was a deliberate smash into the face of a player wearing yellow. It took until the 76th minute for Brammall to produce a card but when Stockley continued to do more of the same he did not have the guts to make a red from two yellows.
As ever with just a one goal lead it was not possible to rest easy in our seats but never in the second half did I feel that we really came under the cosh although there was a short period when the game appeared to be getting a little too stretched for my liking.
Kicking towards the East Stand we had the chances to wrap the game up and at times played some delightful simple football, slipping through the Charlton defence with a combination of neat short passes and dribbling skills.
The best of those chances came with an hour gone. Sykes skipped towards the six yard box then knocked the ball across for a Winnall tap in. A sliding Sam somehow put it wide. His remonstration indicated that he thought his colleague had not laid it quite neatly enough on the plate. Too much pace on it perhaps? Will Winnall's day ever come or will he be one of those when he's gone we'll look back and think could have been so much better? A gamble that didn't pay off?
That said we need someone to enable Taylor to have a rest. Dan Agyei perhaps but he's a different sort of player and as we know has his quirks. I've not given up on any of them yet though.
And with regard to the strength of the squad Nathan Holland only got 18 minutes game time and Marcus McGuane, who I thought was going to be one of the main men, never got off the bench. Billy Bodin didn't either.
It's impossible not to pick up on the atmosphere that a crowd in a football ground generates. At Cambridge last week and at Minchery Farm on Saturday.
A bit of banter, tension and niggle between two sets of supporters is all part and parcel of the match day experience. It would be all the worse for it if this wasn't so. I've said this before but I do however get absolutely bored with the same tired old chants and insults. I was hoping that now we've been allowed to return there would be something new emanating from the terraces. Something original, something respectful, something recognising we're all in this Covid world together. Not a bit of it.
I may have been selectively hearing through yellow coloured ear defenders at the Abbey Stadium but I can only recall our followers, all 1,428 in the sold out away end getting behind the team.
"Is this a library?" sang our visitors from just south of the River Thames. Yawn. Not from where I was sat in the SSU it wasn't, there was plenty of noise from home fans behind the goal. Fair play to the away supporters though, they were generating a din but were not bright enough to realise that would drown out likewise coming from elsewhere. An oft repeated basic error amongst football fans.
According to the CAFC website they received an allocation of 1,717 for their trip to Oxfordshire. I wonder how many of the 1,373 who attended sang "your support is fucking shit."  Yes we all get that they think they are a bigger club than we are but how about the gap possibly not being quite as large as they think?
On the forums though whilst being highly critical of their team they are quite complimentary about us.
"We were comprehensively outplayed by Oxford and a higher score wouldn't have been unfair."
"Fair play to Oxford, they looked good."
"Oxford looked good. A group of players that have been together a while and know exactly what the manager wants out of them."
"Terrible long ball football very badly executed. Comprehensively outplayed by Oxford."
As someone who isn't a Charlton fan I obviously wasn't looking at them with a fine tooth comb but whilst they were no great shakes I didn't think they were that bad. They had 52% possession and marginally made more passes than we did with a slightly better accuracy rate. But as we know it's what a team does with the ball when they've got it that counts and anyone watching that game would know we deserved this win. Never underestimate a smaller club. With that in mind it is on to another home game on Tuesday when Crewe come to town.  Until then I'll go out in search of ethically sourced coconuts.