SEASON 2020/21 – FAN'S VIEW No.8 – NOT CREWE AT HOME PART TWO  
Intro
Best to explain why I've bothered to write anything in the circumstances. Well, I was actually looking forward to the game and initially had intended to just give a view on 90 minutes of football given that I'd banged on about a lot more than just Gillingham away in the last FV just a few days ago.
Then I became aware of "Project Big Picture". That got me going and with a long overdue new carpet being fitted in our hall, stairs and landing I couldn't do a lot so sat in front of the screen and let rip. Has there ever been a time where there was more to let rip about than now and I'm not just thinking football? There's a lot of inter-twining going on.
Here's what I banged out.
Project Big Picture
In the FV covering Crewe take one, an everyday tale of covid and the moronic behaviour of some people when it comes to facing the challenges it presents, I covered the potential EFL bailout of £250m from the Premier League noting that it would come with strings attached. I was worried but not as concerned as I am now that we've got "Project Big Picture" being pitched.
It's not even the Premier League as such it's the so called big six. It's an attempted power grab nothing less from the likes of the Glazers who care not one jot for the history and unique culture of Manchester United, let alone the plebs further down the footballing pyramid.
These are the proposals
Premier League reduced from 20 to 18 clubs.
Greatly reduces the chances of a Bournemouth or let's dream the impossible dream and say Oxford United ever getting to the top table again.
Two Premier League sides automatically relegated each season and replaced by top two Championship sides.
Currently it is three. Another step towards a closed shop.
16th-placed Premier League club enters play-off with third, fourth and fifth-placed Championship clubs.
Well that's generous, not. Likely that the PL outfit will be way stronger and much more likely to triumph)
24 clubs each in the Championship, League One and League Two reducing the professional game overall from 92 clubs to 90.
What right have these megalomaniacs got to dictate to those much less fortunate than themselves?
EFL Cup and Community Shield abolished.
They've wanted the EFL Cup scrapped for some time now and the prize money is derisory but we are now to be deprived of some of the best times we've had recently. West Ham and Manchester City twice. Forgetting for a moment that City are one of the big six at least they have taken this competition seriously under Pep Guardiola. We got to see Vincent Kompany, Phil Foden, Riyad Mahrez, David Silva, Gabriel Jesus and Raheem Sterling. That experience would be no more. Losing the Community Shield wouldn't worry me but charities possibly stand to lose out. If it is all about too many games that doesn't wash with me. How many money spinning pre-season tours do big clubs usually make?
Special status for nine longest-serving Premier League clubs (big six, plus Everton, West Ham and Southampton) – with just six votes from those clubs needed to pass a new rule.
Special status my arse. Absolutely destroying the concept of fairness even further than has already happened almost to the extent of why bother anymore? The big six can just dictate and bring in new rules as and when it suits. Seems familiar to me thinking about what is happening in the country in general.
£250m immediate compensation to EFL for loss of match day revenue – deducted from future TV earnings.
25 per cent of all combined Premier League and Football League revenues, after operating costs of 8.5% of those revenues, to go to EFL clubs.
I will group this and the £250m together in making comment – this is what many will be rubbing their hands at. Just looking at the short term as it could be that some clubs would go under without it. It's not for me. It is a sell-out into a life of servitude and not worth it. This sounds a lot but there are already solidarity payments and when spread around 70 (should be 72) clubs how much difference will it make? Furthermore how lucrative will future TV deals be? We've perhaps seen a peak. Football without fans is a much less attractive television spectacle than when stadiums are crammed with passionate followers of their team. Chinese TV rights holders to show Premier League matches, Suning Holdings, refused to pay £160m, which was due in March and that contract has now been cancelled.
Parachute payments scrapped.
Well, a good thing at last.
£100m immediate payment to FA to cover lost revenue and to develop non-league, women's and grassroots football.
Not sweet enough.
Away tickets for fans to be capped at £20, with travel subsidised, a focus on a return to safe standing, a minimum away allocation of eight per cent capacity.
Another thumbs up from me.
Later Premier League start in August to give greater scope for pre-season friendlies and requirement for all clubs to compete once every five years in a summer Premier League tournament.
WTF? Greater scope for pre-season friendlies when there will be no EFL Cup. Summer tournament – um, I'm guessing it won't be on these shores.
Huge changes to loan system allowing clubs to have 15 players out on loan domestically at any one time and up to four at a single club in England.
Unsurprisingly this just plays into the hands of the likes of Chelsea etc. Own. Control. Make it look like they're doing us low-life a favour by lending their charges out. Discard. Reduces the chances of EFL youth development systems producing gems to be sold on and helping keep those clubs going without a begging bowl.
Financial Fair Play regulations in line with Uefa and full access for Premier League executive to club accounts.
That would be the same regulations that Man City fought against and who are the PL exec? People of their own kind no doubt.
The EFL Chairman, Rick Parry, is behind these proposals. He has praised Manchester United and Liverpool for coming up with the plan which he thinks can protect the English football pyramid. That's like throwing a few hungry foxes into a hen house of weak chickens. Oh yes, Parry was the original CEO of the Premier League and former Chief Exec at Liverpool.
Karl Robinson has come out in favour.  As with every new manager we get I wait and watch then make up my mind. I've been a supporter and have liked what he has put out on the pitch but am very much at odds with him over this.
There is plenty of opposition out there. The F.A., the government, the Premier League as a whole and more. But money screams loud. Part of me is now thinking why don't the big six just piss off and play in their own bloated bubble, possibly with others of a similar mind set from other countries? Genuine competition for all is slowly being destroyed. Oh how annoyed the Glazers and John William Henry must have felt when Leicester won the top prize. That was wrong. It should not have happened and must never be allowed to happen again. Germany (Bayern), Italy (Juve), France (PSG) and Spain (Barca and Real) have already reached a point where everything is just about a boring given. How long before we get there? Top six. Then top four? Top two next? Last giant standing?
I've always been against a European League. Is that what I'm advocating here? I'm not sure but I'm beginning to think there might be a point when I fall out of love with the beautiful and often not so beautiful game that has captivated me for decade after decade.
What would my relationship with Oxford United then be knowing we'd be ever further cast off into stagnant backwaters, along with other also rans and never to run agains, light years away from the swirling corrupt self-serving money making machine American business men hold in their hands refusing to let any others get anywhere near?
Bloody 'eck that's some rant.
Now time to concentrate on tonight's game. I have not thrown the towel in just yet.
(I finished writing this at about 3 o'clock.)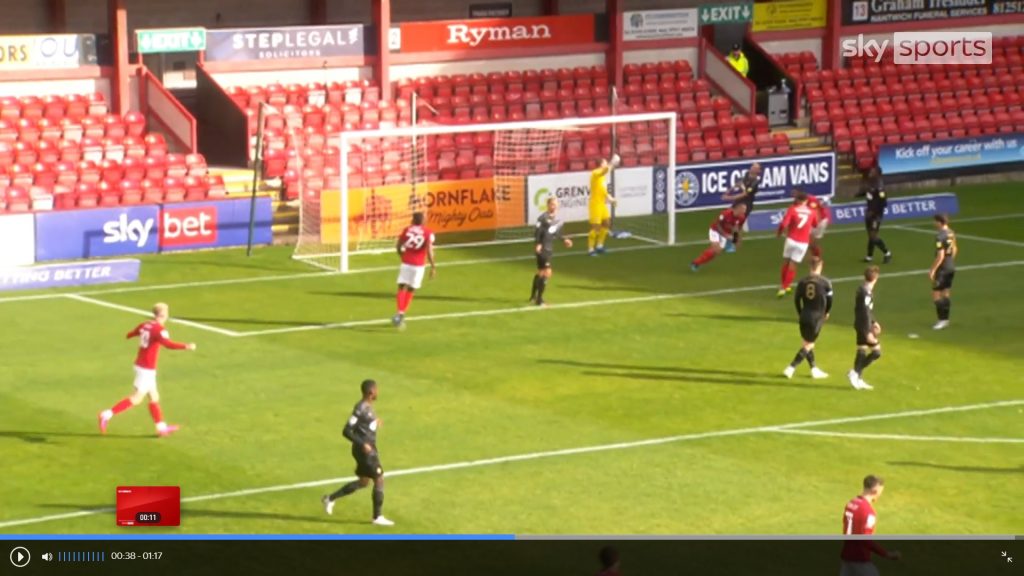 Crewe able to play on Saturday.  
Groundhog Day
But, what's this? 3 o'clock ish: there's to be no Oxford United v Crewe Alexandra this evening. At least we got four hours warning this time not half an hour and they didn't rock up at the stadium. Seriously though that really is still late in the day. It really is farcical and getting to the point where the feeling is why bother Why bother with anything?
It would be interesting to know the time line though and funny how they managed to get a game in on Saturday. I'll bottle my anger and contempt up for them only to be released if the facts justify it. And for the EFL and Parry if they don't take appropriate action to prevent this sort of thing in the future. This is what Parry should be tackling, not cosying up to his mates at the top of the Premier League tree. It appears that we at OUFC are having the piss taken out of us and are not in a position to do anything about it. Frustration is growing by the day.