SEASON 2020/21 – FAN'S VIEW No.7 – GILLINGHAM AWAY
(And Covid, the EFL Trophy and the Board)
Covid
Last Saturday I issued the previous FV at 2:45 just after it was confirmed that our game was not going to take place. Matches are going to be struck off the fixture list but I was totally surprised that this happened with so little time to spare. Or perhaps not given the world we currently live in and the behaviour of some (way too many) people. Taken aback I didn't then give an opinion on how Crewe had dealt with the situation, I was a little lost.
For me football is and I hope always will be a release, an escape from life's trials and tribulations and lord knows there are more of those around now than ever before. Whilst nothing will ever genuinely replicate actually being there, I've become accustomed to the new world of Oxford United watching and in that context very much look forward to it.
Watching games not involving Oxford United is a very different experience to that in which the Yellows are playing but I needed football. From one of our upstairs windows I can see about a fifth of a local football pitch. Not enough to get an idea of the flow (is there one at the very low levels?) but enough to see kitted out men running about and the ball occasionally coming into view. I was even tempted to walk across and watch some live football. I didn't because I discovered Warrington Rylands v York City in the second qualifying round of the FA Cup. The team from the Conference North that we were playing not that long back beat the one from the North West Counties Premier Division 1-0. My need was partially sated. A key point to note was that there were spectators at this match.
Back to Crewe. All a bit historical now and has been unpicked elsewhere but the appalling attitude, lack of understanding or consideration for others and, I'd go as far as to say, the nation in general, is staggering.  It's people like Omar Beckles and David Artell along with the likes of Margaret Ferrier MP (don't start me on that dreadful woman), and there are loads of them all around the country. Those who flock to the coast and cram the beaches when the sun pops out. Those in denial spouting crap about the rights of the individual. Those who still don't wear masks in shops (Our local Tesco doesn't seem to care). Those who don't social distance. Is it any wonder we're back to square one and possibly progressing beyond it in completely the wrong direction? Further away than ever from a return to live L1 action?
Should Crewe be punished? I'd say yes but what is appropriate? Forfeit the match? That doesn't work for me. That devalues the honesty of the completion. That gives us an advantage. Why should we be given 3 points? I want to win them fairly and squarely.  Fine Crewe? How will that help when most clubs are struggling financially anyway? At the very least though they should foot the bill for the extra cost we've incurred and the same should apply to any local hotels and other businesses affected. Perhaps Beckles should be made to contribute a fair proportion?  Of course it is down to the EFL to decide. There don't seem to be any rules on this kind of thing. There should be – as there should be compulsory Covid tests just like in the Premier League. Again though cost comes into play but what is the cost of not doing it?
If I was the EFL decision maker I'd give Crewe a severe reprimand and a three point deduction hoping that would set a precedent but also knowing that no two cases are quite the same.
So we try again this coming Tuesday.
EFL Trophy 
Being game-less three days earlier it was perhaps a bit of a blessing that we had a match in this largely unloved competition.  In the second FV of the season I called it the Leasing.com trophy. That is incorrect. No-one picked me up on it. No-one cares. Leasing.com were last season's sponsors. This season it is without a sponsor which means that the prize money is reduced with only the Premier League now contributing. The prize money is the only good thing the EFL Trophy brings along with the opportunity to give game time to those not currently considered to be in the first XI.
This season the monetary rewards are £20k for participation, £10k for a group tie win and £5k for a draw. So we should be £35k better off so far. These sort of sums are not going to solve any financial crisis but they help in a small way.
For a brief moment having been starved of Crewe I considered paying to watch the visit of Rovers. That was soon binned but I did listen on the radio which is something I often don't do. I soon found myself saying to the family "sounds like". Now when anyone rings into RadOx post-match and says "sounds like" I usually, probably totally unfairly, go off on one. You weren't there. Get your arse up to the Kassam and support the club properly. What do you know about the game? Forgetting of course that many cannot make it through ill health, other duties or live way too far away. Now I was that "sounds like" man.  It did sound like we were rather crap. Crap or not I got a bit more excited over a meaningless penalty shoot-out than logically I should have done.
Was good to see us keep going until the end and Derick Osei Yaw getting on the end of a tempting Robbie Hall cross to head home at the death. His reward, not even being on the bench for the next match.
Can't move on from this without a mention of referee Neil Hair. At the time I thought Radio Oxford's take on the penalty that was given must have had a strong element of bias to it. And I do like a bit of local bias. That's very much part of football. But no, they were totally correct. Nico Jones had taken the ball with perfect timing. Not the man. Team mates applauded. They know the game. Hair didn't give it. That was until he looked over his shoulder in the direction of the dugouts and fourth official when he did give it. Doesn't make sense. Who told him to give it and why did he listen? Fourth official shouldn't be doing that nor obviously anyone in the technical area. Jack Stevens and one of the most inept pieces of shooting you will ever see ensured that justice was done.
The Board
I have to admit that I don't know much about the Oxford United board members or what each brings to the club.
The day after the Rovers game it was announced that Vice Chairman Zaki Nuseibeh is stepping down from his role. I thought Zaki was really into it. Remember his piano version of Sweet Caroline at the back end of last season? The usual "after careful consideration and much deliberation" tells us nothing.
Is he a person we really are going to miss? I have no idea.
That prompted a quick check to see who, other than Tiger, is still on the board.
Anindya Novyan Bakrie, a 45 year old Indonesian business man, was appointed on 30 April 2019. Obviously couldn't resist a quick bit of digging. His grandfather founded the Bakrie Group a large conglomerate. His father, Aburizal Bakrie, 73, Chairman of the Gothar Party is at the top of the 2019 list of Indonesia's richest state officials with a net worth of 2.1 billion US dollars. Since then we've had Covid so who knows now but pretty sure he'll have more to his name than the likes of you and I. Fair to say there's money in the family.
The only other current Director is Horst Joachim Franz Geicke who was appointed in September 2018. He's "a German-born entrepreneur, investor and official in Asia who has lived in Hong Kong and Vietnam since the 1980s." Thanks Wikipedia.  In 2015 he was ranked 270th of the richest Germans by Manager Magazine.  From that I will conclude that he is not poor.
Any information on Tiger himself I always find very hard to come by.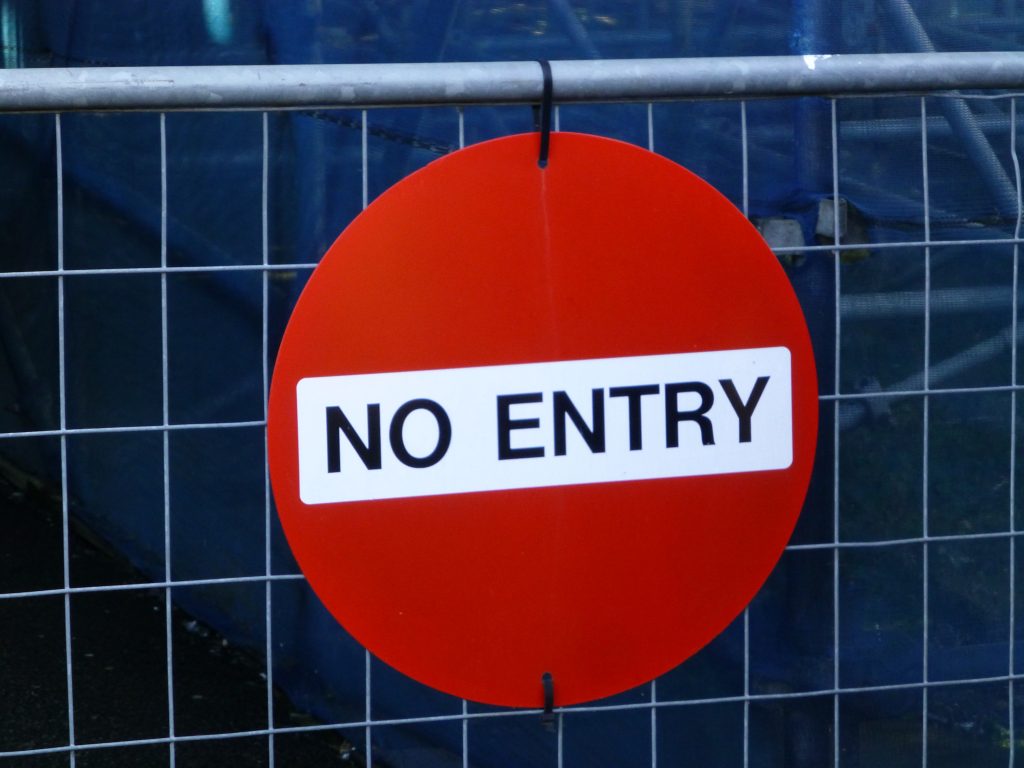 Picture taken at Priestfield in 2017. It could not now be more appropriate.
Gillingham 3 Oxford United 1
With just 3 points bagged so far, albeit with a game less played than most, I felt the pressure before this one and what a frustrating afternoon it turned out to be. Also very informative.
A one o'clock kick off didn't seem right. Playing in an orange kit didn't seem right. Yellow would have done perfectly fine, thank you. We are the Yellows not the blood(y) Oranges. (Perhaps I'm just peed off after another defeat and wouldn't have even given it another thought if we'd won)
I think I have previously made it clear that I want us to win in the correct manner. That said if we find and use fine margins to turn things our way, why not? Can't say I heard the noise of the home crowd but supposedly the Gills had a recording of their fans piping away. Why not? Is it something we'd thought about doing ourselves?
Making us get changed in the concourse or as James Henry put it by "the turnstiles" is not on but a possible motivator and you just have to get on with it. That shows an utter lack of respect. I can't see what the problem is with using the away dressing room. There's no evidence whatsoever that we've got Covid in the camp and if we did have would have declared the fact. I think science has proven that Covid can survive on some surfaces for up to 72 hours so just don't use that part of the building again for 3 days. Apparently their excuse was there has been a spike in cases in the area implying that this was doing us a favour. The number of cases in the UK has been going up everywhere. For the 7 day period to 6 October in the Medway there were 32 cases per 100k of the population. The figure for Oxford was 119. But we live in times of lies, misrepresentation and down-right bullshit.
Then there was the match itself and the appeals for everything from Steve Evans and Paul Raynor that appeared to sway referee Thomas Bramall into giving a free-kick for a challenge /foul to the Gills but not to us when exactly the same happened but we were on the receiving end. Bramall did improve somewhat in this regard as the game went on but very good penalty appeals from us bypassed him.
Jamie Mackie is no longer with us and I think he is a big miss in and around the club. I know quite a few of our fans didn't see what I considered to be the qualities he brought. I thought we were "too nice" before he arrived and now he's gone perhaps we're "too nice" again. Need to fight fire with fire and use other dark arts then skill should win out.
On another day we could have won this game by six or seven goals. We had 74% of the possession, seven corners, and 31 shots of which eight were on target. So it almost goes without saying that our finishing was incredibly poor. Sitters were missed, and plenty of other chances went begging. Given that Matty Taylor was on the pitch for the entirety and Sam Winnall for a few minutes it's hard to believe that we only registered once. I would add that the 31 shots is a tad misleading because a shot fired off that cannons off a defender a couple of feet away is next to useless. I thought Cameron Brannagan was guilty of this on a couple of occasions but I know I'll be countered with the "if you don't buy a ticket for the raffle" argument. Also though there were really good chances where we just failed to get on the end of a ball into the box by a matter of inches. They won't show up in the stats.
We will win football matches this season playing like that, especially when Winnall gets match fit and with the addition of a left sided attacking player if one materialises.
However we will also lose many games. Gillingham's stats tell us much. They had 15 shots which if it had not been for our extraordinary total would have been thought an impressive haul. Tellingly six of those were on target, only two fewer than what we achieved.
It's goals that count though. Defenders are there to prevent them being conceded. The Gills did that much better than us. It can be argued that they got the run of the ball in each box but with us putting the pressure on they were well drilled in getting bodies back, putting them on the line and blocking.
Our defence worries me a lot. After the game Karl Robinson said that we are not looking to bring in another centre-half as we have the same number as we had last season. I'd point out here that none of them is Rob Dickie. It is not just about numbers but also quality and experience. We need a central partnership back there that gels to synergetic effect. Clearly Sam Long is not part of that long term pairing as he is needed to plug whatever hole appears next. Will a Moore/Atkinson or a Moore/Mous combo be anywhere near as solid as the Dickie/Moore or Dickie/Mous units of last season? I have my doubts.  Fingers crossed I am very wrong.
Sean Clare does not look like a defender to me and clearly Josh Ruffels was a rusty boy.
On the rare occasions Gillingham did attack we looked vulnerable. That included the relative ease they came through the midfield, high balls into our box and the general lack of marking. There wasn't much of a barrier in the centre of the park but hopefully that should be rectified by a fit Alex Gorrin. This game was crying out for him. We have many options in the centre of the park but I think we perhaps lack height and bulk there.
KR is not going to change his philosophy and I admire the way he sets his teams out to play. When it clicks it can be incredibly pleasing on the eye. Football though never stands still with styles and approaches regularly changing and new dominant forces taking hold. On Saturday there were nine L1 games, none of which were draws. Only two teams that won had more than half the possession: Plymouth 51% and Peterborough 60%. Of the others three were close to 50% (47%, 48% and 49%) but Bristol Rovers won at Mapp's Lincoln with 39%, Wimbledon beat Swindon with 34%, and Pompey in their victory at home to MK Dons only had the ball 29% of the time. Those whose job it is to analyse such things will have much more detailed data to work with but keeping the ball most of the time – it can never be 100% of the time obviously – may not necessarily provide the path to glory we've been led to believe.
Gillingham's first was simplicity indeed. Basic stuff that they didn't have to work hard to achieve. A long cross field free-kick that went over the head of Clare and the man he was marking to Jordan Graham who no-one was marking. Looks very much like he should have been Clare's man. Clare then did get across but was beaten as if he wasn't there. We had six players in and around the six yard box. There were just two blue shirts.  One of those was worn by Vadaine Oliver who, unmarked (a common theme), leapt and headed the ball down beating Simon Eastwood by the post.
Their second followed soon after and with only a quarter of the game gone it wasn't looking good. Another cross field free-kick but this time aimed rather more centrally was mis-cleared by James Henry but the danger should have been over when Clare blocked a pass down the line. Trouble was he and Liam Kelly contrived to give it straight back attempting a one-two in way too tight a situation. The Gills got very lucky twice. Firstly it fell very nicely for Jacob Mellis and the way his blocked shot found its way back to him allowing a second go said the gods were not favouring us. To be fair the finish he then produced was better than anything we did in that department all afternoon. Have to say Forde's tackle looked a bit weak but penalties are dished out so readily these day perhaps he held back a bit. That, or just easily beaten.
At this point the Radio Oxford commentators were more optimistic than me about our chances of getting back into it.
At just after 2 o'clock we sat down again in front of the screen with nothing happening. Perhaps the players have not come out yet was offered as an explanation. Turning the radio on proved that to be incorrect. The iFollow stream had just died, for everyone. A tenner well spent. If it didn't return would we get half of our money back? Five minutes or so in the action did return before our eyes and by then we had learned that we'd missed an Oxford goal. A goal we didn't get to see until Sky put the brief highlights on line.
Eastwood went very long. No rolling the ball out from the back. As expected two defenders outjumped Matty Taylor and when a Gills midfielder took the ball it looked like this approach had been a futile one. However he was shoved off the ball by Forde in what was a clear foul. That's it, do this sort of stuff if the officials are poor and don't or won't penalise it.  Brannagan then fed Henry, who I thought was our best player on the day and he set Ruffels away down the left. A first time cross was met by Taylor who received a shove as blatant as the one Brammall had not given moments earlier. He had no intention of giving this either. Thankfully though Dan Agyei managed to get to the ball first when it dropped just ahead of the two defenders and keeper Jack Bonham and forced it goalwards and over the line. Quite scrappy but they all count.
Agyei had been our biggest threat in the first period. The opposition hated him running at them with a bit of pace and strength. As the game progressed though he faded and as yet I've not seen enough to put him in the category of "definitely up to L1 standard/a real asset". This is his second season with us.
Nothing changed regarding the outlook on the outcome of this game. Local radio were brimming with positivity, me not so much. I based that on the fact that we were largely stuck in "couldn't hit a barn door" mode when it came to striking and knowing that at the back our structure had its foundations in sand not cement.
On 70 minutes what tiny bit of hope even I had all but evaporated.  A high long ball was involved initially but Gillingham also have to be given credit for then playing some really neat football. Long's headed clearance was won back in the air by Mellis.  They then came up with good hold up play, some one and two touch stuff followed by a bit of a dribble when Ryan Jackson went on the outside of Ruffels and pulled the ball back into the penalty area. That pass was aimed at Graham who finished well. As the ball entered the net we had nine outfield players in the area. Gillingham had three. Graham was not marked. This was terrible play. Way below the standard required of a winning team. We need leadership back there. Encouraging, bawling, shouting, pointing, cajoling, organising, advising. We had none of that.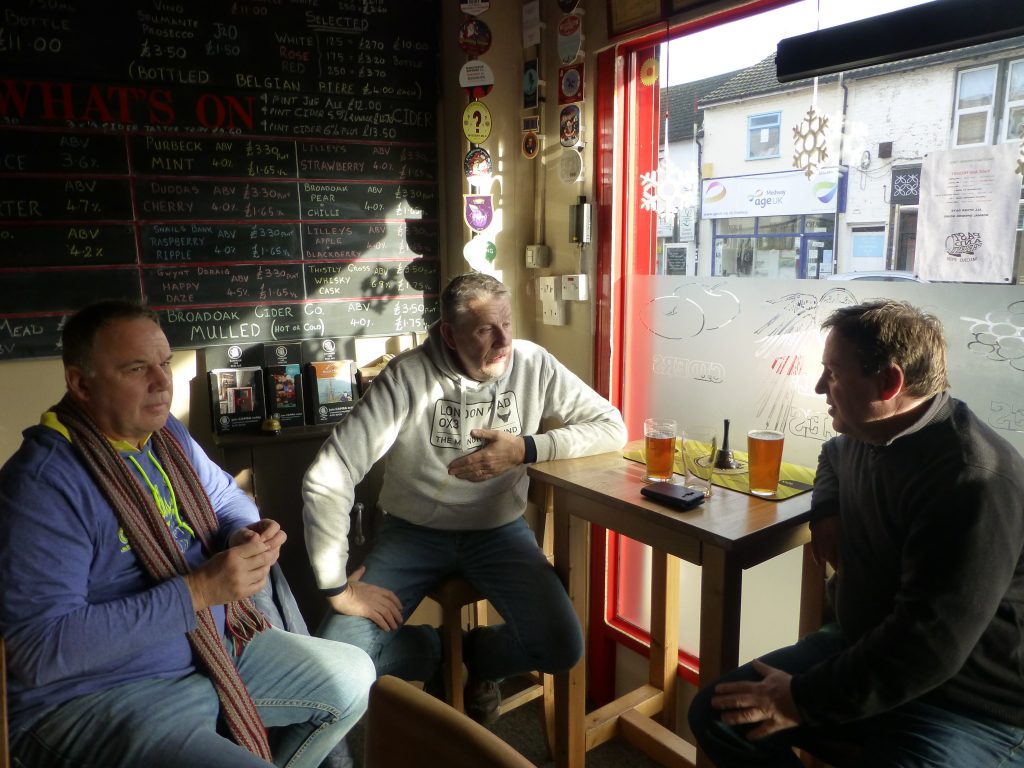 So that's it, another weekend over and another away pub not visited. Again from 2017.