Photo courtesy of Steve Daniels
Article by Paul Beasley
Intro
I fully appreciate that there will be a fair proportion of people who read the FV who skip the financial content I've been churning out over the last few weeks and of those that do start it, there will be some who, out of boredom, don't make it through to the end.
This sort of thing isn't for everybody, but for me not only does it highlight what's going on at some other football clubs in terms of potential monetary shenanigans and turmoil but also sheds us in a pretty decent light (as a L1 club at least). I'd guess that many fans of many clubs have no idea whatsoever and quite possibly don't care one jot. A winning team is all they want.
There are others who have fed back that they find it really informative and I've even had comment from a Blackpool fan who said they "learnt some stuff" in the article even though they are on the Blackpool Supporters Trust committee.
So, on I go with it and Charlton was something of a challenge.
Charlton Athletic – Ownership and Finances
If you asked your average knowledgeable football fan to name a few clubs where the owners are utterly loathed by their supporters, Charlton would be mentioned very early on.
They were acquired in early 2014 by Roland Duchâtelet through his company Staprix NV. Duchâtelet is Belgian and that company is registered in Belgium.
He owns or has owned a number of clubs across Europe including Standard Liege which was subsequently sold on the back of fan protestation. To me that's plain wrong. It should be one club per owner and no more, not even a hint of anything anywhere else. But I'm naïve and idealistic.
What Duchâtelet's net worth is I don't know but there has been some conjecture that it is around the £400m mark. He made his fortune in electronics.
The outgoing chairman Michael Slater, who had taken control of Charlton in 2011 along with Tony Jimenez, said at the time, "In every important respect we leave the club in a far better state than when we took over three years ago.  Now is the time to pass the baton to Roland, who has a proven track record of success in business and football. We believe we have found an investor with extensive knowledge of football who is well placed to stabilize the club in the Championship and help the club to develop on a sensible commercial basis."
I'd hazard a guess that fans of the Addicks have a rather different opinion.
Richard Murray has been their chairman a number of times since the 1990s and is again back in that post. Murray's view was that "Charlton can benefit from Roland's network in many ways, like finding suitable players to strengthen the squad."
Duchâtelet's networking hasn't included much presence in south-east London as he's hardly attended any games. Busy man though, he even managed to form a political party back in the day.
The latest accounts to June 2016 for CAFC, which were signed off in late November that year cover the 15/16 season when they were relegated from the Championship. They finished third bottom, nine points adrift of safety.
Tellingly, the Strategic Report section covers the youth academy before the first team with much emphasis on how great they are at developing young players.
"The Board takes full responsibility for last season's failure". So were there mass resignations? No, "significant changes were made to the coaching and playing staff, recruitment, medical and sports science departments over the summer" to "secure a return to the Championship at the earliest opportunity". "However with club occupying 15th place after the first third of the season (16/17) the Board reluctantly parted company with the first team manager Russell Slade". Reluctantly? Really? "At the time of writing CAFC occupied 11th position in L1 just two points away from a play-off position with a game in hand".  For the record they finished 13th with nine fewer points than us.
Turnover, which is naturally significantly higher in the Championship than L1, totalled £12m. That was made up of central income £5m, match day £4.8m, commercial £1.3m and other £1m.
The central income consists of EFL and premier League central distributions. This was the first year of a new TV deal for the EFL and Charlton had four home games televised, as against the one the previous season and this brought in an extra £360k. EFL clubs who are not in receipt of parachute payments get a share of the £2.3m solidarity distributions.
Match day income comes from ticket sales, on the day hospitality, advertising and programmes. Commercial is mainly sponsorship, non-match day events and retail. "Other" principally comprises youth academy grant income from the Elite Player Performance Plan (EPPP). (NB: The EPPP doesn't do the smaller clubs any favours but that's another topic)
It's clear that this is all on a different scale to L1 but inevitably so is the cost of running the whole thing. Operating expenses, excluding depreciation and player amortisation, were £21.2m. This was up £4.4m on the previous year due to significant additional player wages in their attempt not to get relegated alongside renegotiated contracts for certain players.
Wages and salaries with associated costs came to £14m.  The average number of playing, training and football management staff was 100 and on the admin, commercial and stadium maintenance side 46.
They made nothing from selling players but the previous year had received £3.5m from Liverpool for Joe Gomez and just under a million for Diego Poyet from West Ham. (The former looks like he's made it. The latter had his contract cancelled).
If, like me, you are not a qualified accountant it gets rather confusing trying to work out what it all means. I have not cracked exactly what the other millions in operating expenses are.
There are plenty of other things to note though.
£964k was paid in interest including £781k to the ultimate parent company, Saprix NV which guarantees the football club can continue as a going concern. NB: The Company's immediate parent company is U.K registered Baton 2010 Ltd.
During the year there was a revaluation of land and buildings at the Valley and Sparrows Lane Training Ground to reflect current market conditions resulting in an increase in value of £11.5m, with an associated tax charge of £2.3m. That's some increase.
The loss before tax was a staggering £13.5m but with this revaluation being taken into account, the total comprehensive loss for the year was reduced to £4.3m. They'd also lost £4m the previous year.
There was an exceptional charge of £623k for company restructuring.
CAFC were £24.5m in the red. (Called up share capital £5m, Revaluation Reserve £21.5m P&L account – £51m)
"The company has tax losses of approximately £86m available to carry forward against future trading profit".  Can't see them paying any taxes this side of the next century then.
"In the current year £55.7m was owed to Baton 2010 Ltd, the parent company. This consists of £21.6m acquired at the date of acquisition of Baton by Saprix (4 Jan 2014) and the balance consisting of cash funds injected into the company since 4 Jan 2014 along with capitalised interest at 3% on those funds."
"Other loans are loans from RA Murray and other former directors of the company totalling £7m which are interest free and repayments only commence on promotion of the football club to the Premier League." Goes without saying, no time soon.
Enough you say. Except I have not mentioned Charlton Athletic Holdings Ltd yet. The Valley and the Sparrows Lane training ground are owned by Charlton Athletic Holdings Limited and leased to the football company.
To y/e June 2016 turnover of Holdings Ltd was £54k with other operating income £1.35m giving an operating profit before tax, which will presumably be deferred, of £1.4m. Retained earnings at the end of the period were £11m.
I could go on, but I won't because even I am losing the will. The more I look, the more questions it begs.
A football match: Oxford United 1 Charlton Athletic 1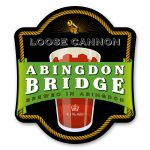 Pre-match pints at home games are never quite as appealing as those supped on our travels for many a reason, but invariably my pub of choice for a meet up is the Catherine Wheel. There are newish people now running this establishment and they're trying hard. Not a great choice of real ale but it was here over a couple of pints of Loose Cannon Abingdon Bridge, which were well acceptable, that I quizzed our friendly Charlton fan, Mr Murphy.
Did he still want Duchâtelet out? Reply – I don't want him out. Never have. He's great. He's put loads of money in.
Our Oxford supporting mate with whom Murph had travelled interjected that wasn't what his opinion used to be. To which came "you won't find anyone complaining now we're winning".
So I've got it all wrong then and everything is hunky dory down the Valley. Or was it a wind up or over protection of a football club in crisis?
This game, whilst obviously having some differences, was in many respects similar to the fare served up in Bristol three days earlier.
This too was a high quality game of L1 football played at a fair old tempo between two very good sides. (How good Rovers are is now a bit open to question following their 4-0 hammering at Shrewsbury but I'll put that down to just how exceptional the Shropshire side have been this campaign so far)
There were a few more saves in this where the keepers were extended, but it was another incredibly tight affair that was hard fought from start to finish. We'd been just slightly better than Rovers but here you'd need a tool that could detect the very finest of margins imaginable to separate the teams. I can't recall any match I've attended where a draw would have been a fairer outcome. That said if Charlton's finishing had been up to the standard of their approach play, they would have won. It wasn't, so they didn't.
One big contrast to Saturday was the backdrop. The Memorial Stadium, whilst it has some very annoying features, has old school atmosphere, charm of a kind and terraces. It's easier for passion to be expressed in such surrounds unlike in our modern (it's not now though really is it?) seats only, three sided, nothing in the corners, high roofed construction. That makes quite a difference as to how a game is perceived and interpreted. And also how one reacts to a goal being scored and other incidents throughout, come to that.
This encounter deserved more spectators. I was a touch disappointed with the turnout from Charlton but more so with that of home fans. This is not intended to have a go at any individuals. It was a work night and it would have been difficult for some to get there. Some may not have been able to afford it but I'll ask: are people who claim to be genuine supporters not falling into either of these categories not attending just because they could not be arsed? We've got a squad now giving their all for our football club. There's no guarantee that any match will be entertaining but the stay-aways missed something gripping and tense that had everyone in the ground on edge until the final whistle.
The BBC described it as a high quality clash.  Karl Robinson, Charlton's manager, called us an outstanding team adding "that's the best Oxford team they have had for many, many years so I'm proud of my players."
As soon as referee Charles Breakspear started proceedings it was another fairly fast tempo we saw before us. In the first few minutes I thought we had more of the ball but then they got slightly on top.
Ricky Holmes has to be one of the best players in this division. He's technically very good, has plenty of movement and does things at speed. Another that caught the eye was Jay da Silva, one of the many Chelsea children out on loan, especially when he and Holmes were linking up down the right. We had to go some to resist this constant threat.
With not quite a quarter of the game gone we conceded for the first time in the league since the 15th minute at Peterborough last month. It was very avoidable. Simon Eastwood's high clearances usually appeared to head more in the general direction of 5"5 Jack Payne than Wes Thomas' 5"11. In this case Payne was the closer of the two to a goal-kick but actually nowhere near it as it dropped. It would have made no difference if he was, because the person getting their head on it was 6"5 Mahamadou-Naby Sarr. With the ball returned to our half, Curtis Nelson, instead of nodding it into touch, opted to use his feet thus giving Tarique Fosu-Henry (TFH) the chance to charge the clearance down. In the blink of an eye he's through. On the night I thought Eastwood had done really well to come out so quickly and then equally well to realise he was outside his area and would have been sent off for hand-ball if he'd gone for it. Best to concede a goal than be sent off and suspended. Watching the replay I've seen it differently. The ball is in the area before our keeper meets the scorer and I think his worry is fouling the man for the penalty and early bath. If he'd thrown his body to the right he possibly could have gathered the ball but it was a slippery wet surface. He, TFH and the ball could have ended up anywhere and then who knows what Breakspear would have made of it.
It's inevitable that all teams make a mistake from time to time. It's not as though we're making many crucial ones at present and the mark of a good confident team is how they react.
Charlton still looked dangerous but we carried on in the same fashion having already played one or two little bits of football that wouldn't have been out of place at a higher level.
It took us just under 20 minutes to get the equaliser and what an unlikely source it came from. Christian Ribeiro had, for the second game running, a bit of a ropey start. Instead of hiding, I was struck by how he kept on showing for the ball. That must take some guts. That and also the knowledge that any player that doesn't will soon be out the side.
It was Ribeiro who had fed James Henry, leading to the cross which was headed out, only to be returned with interest into the back of the net. Our full-back's reaction to hit it, with his supposed standing foot, on the volley, was something you'd expect to see in the Champions League.

The goal scorer getting the congratulations of his team mates
I'm liking Ribs more and more. In the second half he produce a whipped centre that Thomas fashioned into a header from distance which Ben Amos thought too hot to handle and pushed over. The radio interview he gave afterwards was way above that of the inane monosyllabic type that many footballers give. He oozed enthusiasm and intelligence and made me believe in this team even more when he talked of the collective effort and running to get back and help team mates in a no blame culture.
Leaving the ground afterwards I heard a young lad of primary school age say to his Dad, "Ribeiro was our worst player and our best player". A very shrewd comment from one of so few years. I kind of knew what he was getting at.
In the second half it could have gone either way but justice was done in that it didn't.
It's not very often teams win four league games in a row so I'll settle for this draw against a very impressive outfit and 10 points from the last 12.
Just as pleasing as picking up these points is the way we are playing. Once more I have no real criticism of anyone. We were without the suspended Joe Rothwell but Alex Mowatt, his replacement, filled in well.  There were moments when you could see he'd played a lot of football at a higher level and also that game time is still needed before he will achieve maximum effectiveness here. Whether he'll get those minutes is another matter such is the competitiveness for a starting berth.
There are plenty of things I've said in recent weeks about individual players that I could repeat here but I'll just stick to one, Payne. Again some of the things he did were a delight to watch but perhaps he would become an even better player if he would extend his range of vision just occasionally and play a longer ball to a colleague in space, instead of the intricate stuff in crowded areas. But that's probably me being churlish.
So in another few days we have another home game against another team who are above us in the table and it has to be mentioned that there are fewer of those around than a couple of weeks back.
There were so many draws in our division in mid-week that it's almost as you were. Very much all to play for.